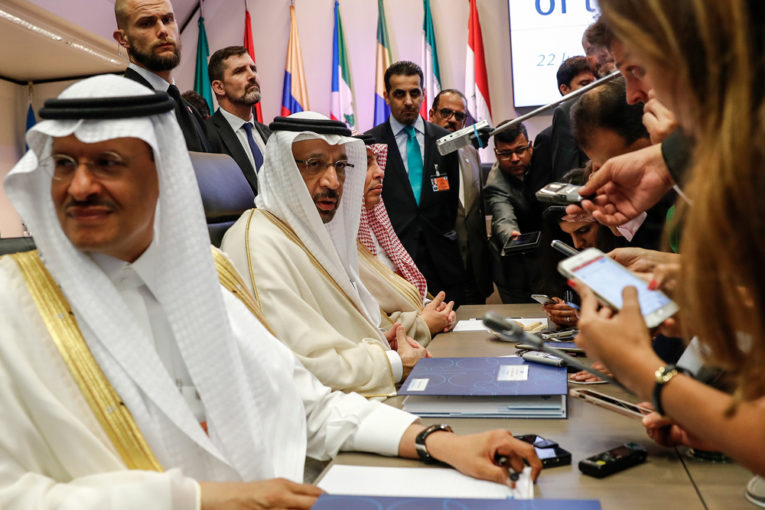 However, the final communique from the group's meeting in Vienna left many unanswered questions about how the oil will flow to consumers. The document didn't mention the production hike cited by Al-Falih, instead pledging that the group would focus on rolling back the deeper-than-intended cuts from nations such as Venezuela, returning their curbs to the level originally agreed in 2016.
OPEC and its allies exceeded their pledged 1.8 million barrel-a-day production cut by 47 per cent last month, according to Russian Energy Minister Alexander Novak. That's about 850,000 barrels a day of additional supply losses that have been largely unintentional, reflecting the collapse in Venezuela's oil industry and long-term declines in Mexican output.
Saudi Arabia has enough spare capacity to offset those losses and keep a lid on prices, but Al-Falih has acknowledged that such a move isn't politically palatable for his fellow OPEC members. The kingdom wants to preserve the hard-won unity of the group of 24 oil producers, whose cooperation ended a three-year price slump.
The accord achieves that, while also serving the needs of consumers. It salvages an agreement that was very much in doubt on Thursday evening after Iranian Oil Minister Bijan Namdar Zanganeh walked out of a meeting with fellow ministers, predicting nobody could persuade him to back an increase.
Iran has bridled at Trump's intervention into the cartel's policy since oil prices touched $80 a barrel last month. Zanganeh has said the U.S. president is to blame for high prices because of his unilateral withdrawal from the international nuclear agreement and the imposition of fresh sanctions that could significantly curb Iran's crude exports.
After all the internal OPEC wrangling, which for weeks has whipsawed oil markets, the group's president said Friday's deal was all about the needs of consumers.
"This agreement that we reached is a testimony that we care about the consuming countries," United Arab Emirates Energy Minister Suhail Al Mazrouei, who is also OPEC president, told reporters. "We listen when they say that they have a concern."
OPEC will meet again on Saturday with non-members, including Russia, to ratify Friday's agreement.
With files from Reuters
Bloomberg.com
You can read more of the news on source