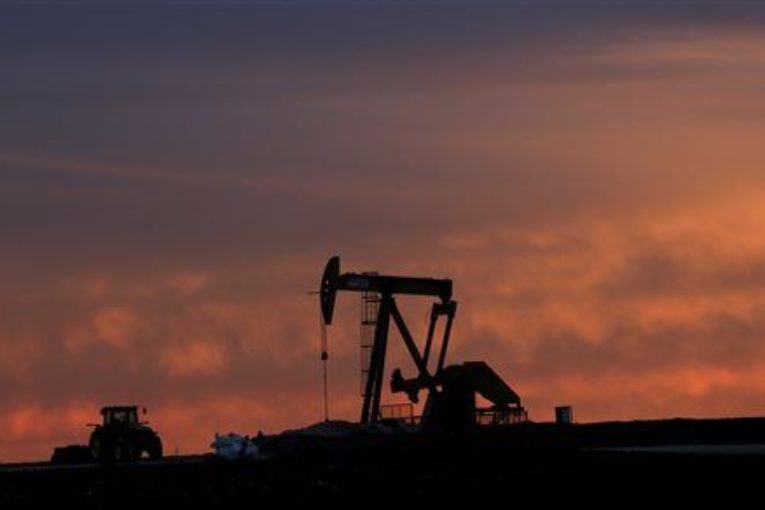 (Reuters) – Oilfield service giants Schlumberger and General Electric Co's Baker Hughes missed second quarter revenue forecasts on Friday as slow international growth offset record production in the United States that boosted domestic demand for their services.
The Houston-based companies were the first among their peers to report earnings, putting them under scrutiny from analysts seeking clues about the health of the industry. Schlumberger, the world's largest oilfield services firm, is viewed a as bellwether for the global oil and gas industry due to its heavy international exposure.
Schlumberger's overall revenue rose 11 percent in the quarter to $8.30 billion, missing analysts' estimate of $8.36 billion, according to Thomson Reuters I/B/E/S. Revenue from Schlumberger's international business dragged the overall performance down: it grew 4 percent in the quarter to $5.07 billion, but remained 1.4 percent below a year ago.
GE's Baker Hughes reported total revenue of $5.55 billion, versus analysts' forecasts of $5.57 billion, according to I/B/E/S. Baker Hughes' revenues were hurt by its oilfield equipment and turbomachinery businesses.
The performances reflect how a relatively slow recovery in international markets, where oil projects are often more costly, continues to drag down earnings for large integrated service firms, even as surging U.S. production helps.
U.S. oil production last week hit a record 11 million barrels per day, marking a dramatic comeback in an industry that had been hard hit by the 2014 oil price crash.
Wall Street analysts were not fazed by the missed estimates, and instead focused their attention on stronger-than-expected sequential growth in international markets and upbeat comments from executives.
"Both companies were much more optimistic about the global land and offshore recovery than in previous conference calls," said James West, a senior managing director for investment banking firm Evercore ISI.
Shares of Schlumberger were trading at $66.86 in afternoon trade, off a fraction of a percent. Baker Hughes was up about 0.8 percent at $32.04.
Brent crude futures, the global benchmark, topped $80 a barrel in the second quarter, its strongest level in roughly three and a half years amid an effort by major oil producers to cut production and stabilize prices and supply disruptions.
UPBEAT FORECASTS
Schlumberger said it expected to fully utilize its international equipment in the fourth quarter of this year and forecasted double digit growth in that segment next year.
"The broader-based recovery has finally started," Chief Executive Officer Paal Kibsgaard said on the company's conference call.
Baker Hughes CEO Lorenzo Simonelli said his firm was seeing positive indications from a number of international markets and that longer-cycle activity should drive growth in its oilfield equipment and turbomachinery businesses going forward.
"This is what people have been looking for – the inflection in the international business. It is starting to materialize now," said Societe Generale analyst Edward Muztafago, referencing the firm's sequential growth.
Revenue from Schlumberger's North America operations jumped about 43 percent to $3.14 billion.
Both companies said they have yet to see the impacts of pipeline constraints in the Permian, where growing production is quickly outpacing available takeaway capacity.
Schlumberger warned the constraints could slow growth in the coming months, but said it plans to continue deploying hydraulic fracturing fleets.
The bottlenecks have sent the price of local crude down to an almost $15 a barrel discount to benchmark prices at Cushing, Oklahoma.
Revenues in GE's Baker Hughes' oilfield services unit, which accounts for more than half of its overall sales, rose 14 percent year over year to approximately $2.9 billion, driven by stronger activity in North America.
Last month conglomerate General Electric said it would divest its stake in Baker Hughes in a bid to simplify its business and boost shareholder returns, less than a year after merging with the services firm.
You can read more of the news on source