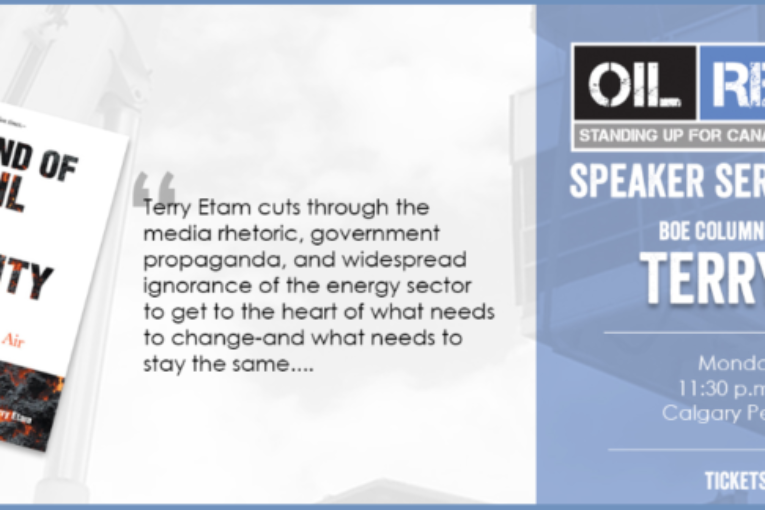 BOE report contributor and author Terry Etam will be joining us for lunch on Monday April 29 to discuss his book, of The End of Fossil Fuel Insanity: Clearing the Air Before Cleaning the Air. Terry is a veteran oil and gas consultant whose pithy prose and no-nonsense takes on today's energy issues have won him numerous fans inside and outside of the industry. His goal is to kick start new energy dialogues in a constructive manner as the world faces, and begins to understand, the real challenges of moving away from fossil fuels.
The details:
When: Monday April 29, 2019, 11:30 am to 1:30 pm
Where: Calgary Petroleum Club (319 5 Ave SW, Calgary, AB)
For tickets, click HERE.
 
This event is open to CAODC members, as well as non-members.
We hope to see you there!
The Oil Respect Team
You can read more of the news on source