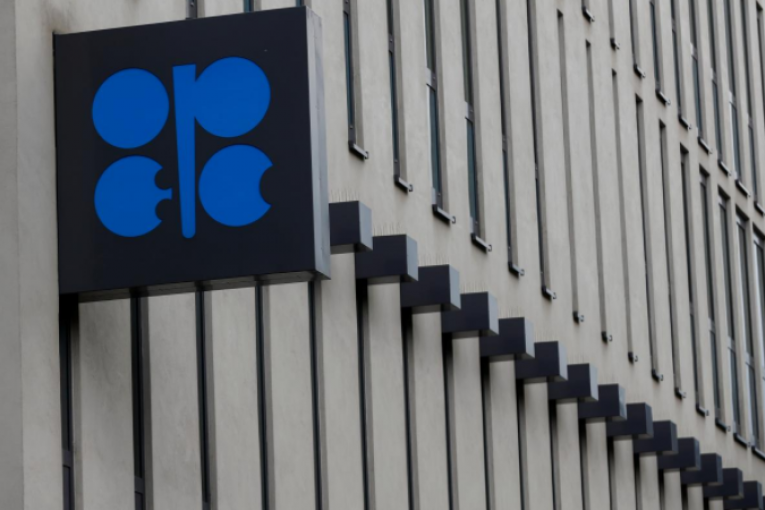 NEW YORK (Reuters) – Oil prices were virtually flat on Wednesday as Saudi Arabia said it pumped more in September than August, even as OPEC forecast higher demand for 2018.
Brent crude futures were trading down 14 cents, or 0.3 percent, to $56.47 per barrel by 12:32 p.m. EDT (1232 GMT). Brent closed 2 percent higher the previous day.
U.S. West Texas Intermediate (WTI) crude futures CLc1 rose 7 cents, or 0.1 percent, to $50.99 a barrel.
Saudi Arabia told the Organization of the Petroleum Exporting Countries on Wednesday that it pumped 9.97 million barrels per day in September, up about 22,000 barrels per day from August, but still below its OPEC target.
"It calls into question how committed Saudi Arabia is to those production cuts," said Rob Haworth, senior investment strategist at U.S. Bank Wealth Management.
OPEC, along with other producers including Russia, agreed to cut output by 1.8 million barrels per day (bpd) through March 2018 to balance the market.
On Wednesday, OPEC forecast higher demand for its oil in 2018 and said its production-cutting deal with rival producers was clearing the glut after more than three years.
Barclays had raised its price outlook for the fourth quarter of 2018 and the first quarter of 2017.
Saudi Arabia trimmed crude supplies to its biggest buyers in Asia, sources told Reuters, a sign it is meeting its cut commitment.
Prices drew support when the International Monetary Fund projected global economic growth of 3.6 percent this year and 3.7 percent for 2018, indicating fuel demand would rise.
Libya's goal of boosting oil production to 1.25 million bpd by year-end will be difficult to achieve, the chairman of state oil firm NOC said.
Longer term, Barclays said it expected "a return to build mode next year", while PVM's Stephen Brennock said the IMF viewed the economic recovery as being "on thin ice".
The United States is not participating in the supply cut, and its crude output has risen 10 percent this year to more than 9.5 million bpd.
Speaking at the Reuters Global Commodities Summit, Vitol CEO Ian Taylor said U.S. output would climb another 500,000 to 600,000 bpd next year before flattening.
Later on Wednesday, the American Petroleum Institute will release weekly U.S. fuel inventory data, followed by official figures from the U.S. Department of Energy on Thursday.
Haworth said the market and OPEC are "hoping US producers slow down production and make further progress on inventory cuts." He said the picture was "not clear because you still have hurricane related news."
U.S. crude inventories probably fell for a third straight week, while refined product stockpiles also likely declined, a Reuters poll showed.
You can read more of the news on source