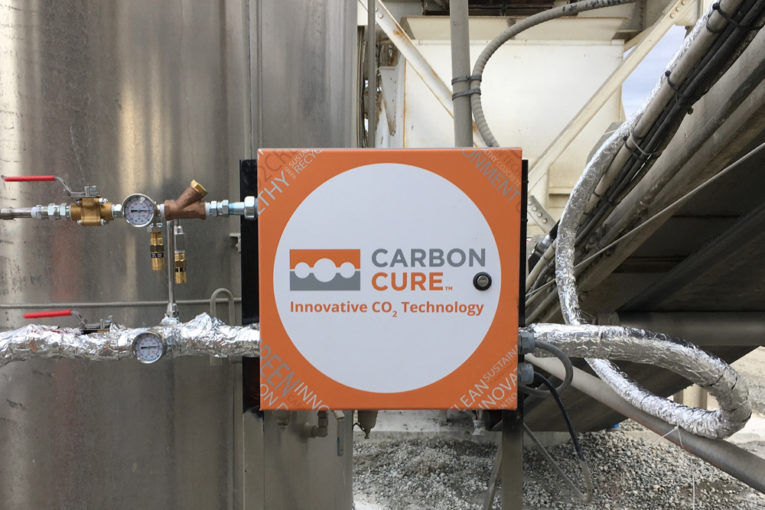 A climate-friendly concrete firm in the Maritimes has won funding from Breakthrough Energy Ventures, a $1-billion fund led by Microsoft's Bill Gates to invest in technology with the potential to slash greenhouse gas emissions.
CarbonCure announced Wednesday it is one of nine companies, and the only Canadian firm, to receive funding in the latest $100-million round of investments from BEV, whose backers include Amazon's Jeff Bezos and Alibaba Group's Jack Ma.
The Dartmouth, N.S.-based company adds carbon dioxide to concrete in order to make it stronger and less expensive to produce, while reducing emissions. CarbonCure would not disclose how much money it received from BEV, but said it plans to use the funds to help with international expansion to Asia and Europe and for research and development.
"We are a Canadian company that's on a mission to reduce the carbon footprint of the built environment," said Christie Gamble, CarbonCure's director of sustainability. "It's very exciting for an Atlantic Canadian company to reach the profile of the investor group behind BEV."
CarbonCure, founded in 2007, has installed its technology in more than 100 concrete plants across Canada and the U.S. It injects liquefied carbon dioxide into fresh concrete during the mixing process. This creates a mineral that strengthens the concrete and enables producers to use less cement, the priciest ingredient with the highest carbon emissions.
"This is ultimately what makes our technology so compelling. It's that win-win solution of finding a profitable business model that also results in carbon emissions reduction," Gamble said.
Its clients include Toronto real estate developer Tridel, which has used CarbonCure concrete in high-rise developments.
You can read more of the news on source