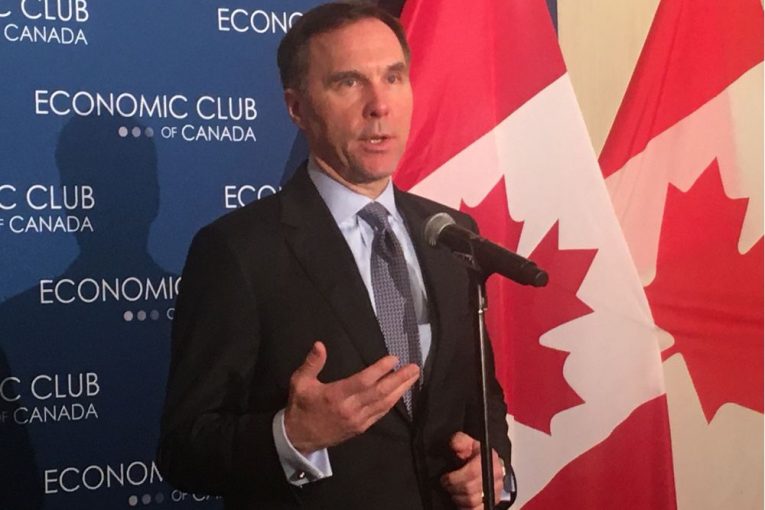 As the federal government faces a looming deadline at the end of this month to decide whether it will approve a proposed oilsands mine, Finance Minister Bill Morneau said Monday that cabinet's direction is still unclear.
Speaking in Calgary following a breakfast address to members of the Economic Club of Canada, Morneau said the federal cabinet is still working through a "robust" process regarding
the Teck Frontier mine conundrum
.
"We've not yet come to that decision," Morneau told media.
The federal government has until the end of February to decide whether Teck Resources Ltd. can build the $20.6-billion Frontier mine in northern Alberta despite climate and wildlife concerns.
The decision is seen as a test of Prime Minister Justin Trudeau's 2019 election pledge to put Canada on the path to reach net-zero greenhouse gas emissions by 2050. But Trudeau's Liberals also face pressure to help provide a boost to Alberta's embattled oil and gas sector.
My letter to Prime Minister @JustinTrudeau: we call on the federal government to listen to the evidence and #ApproveTeck. pic.twitter.com/i2DtNOLLN7

— Jason Kenney (@jkenney) February 10, 2020
Morneau also wouldn't say whether cabinet could delay its decision beyond Feb. 28.
He said the government is reviewing a letter penned by the Chief Allan Adam of the Athabasca Chipewyan First Nation,
one of 14 Indigenous nations that have signed agreements
with Teck Resources, which suggested Ottawa might need to consider postponing its decision due to the community's ongoing consultations with the province.
"We'll take a look at that letter. It's important that we do so. But really, the process around Teck Frontier is on a separate track," Morneau said.
"We've gone through a rigorous process. It's making its way to cabinet. That process is one that we will be looking at in the not-too-distant future."
Related
Alberta won't trade Teck Frontier mine for federal aid package, says UCP
'There's a big opportunity in Calgary': Morneau brings budget consultation to local businesses
Kenney calls TMX court ruling a 'victory for common sense'
Alberta's Environment and Parks Minister Jason Nixon said the province is continuing to work with Indigenous communities to overcome environmental concerns related to the Frontier project.
"Their responsibility is to try to get the best deal that they can for their constituents. We understand that. They're going to try to drive a hard bargain but also our responsibility is to make sure that we have the appropriate deal for the Alberta taxpayers," Nixon said.
"This appears to be, from what I have seen from Chief Adam, primarily about money."
Last week, Nixon
implored Ottawa to approve the Teck mine
.
Noting that "Teck is not a political gift" to be traded away, he rejected the possibility of an aid package from Ottawa in lieu of the project's go-ahead, following reports that the federal government was preparing a cash injection to help Alberta clean up thousands of inactive oil and gas wells abandoned by bankrupt companies.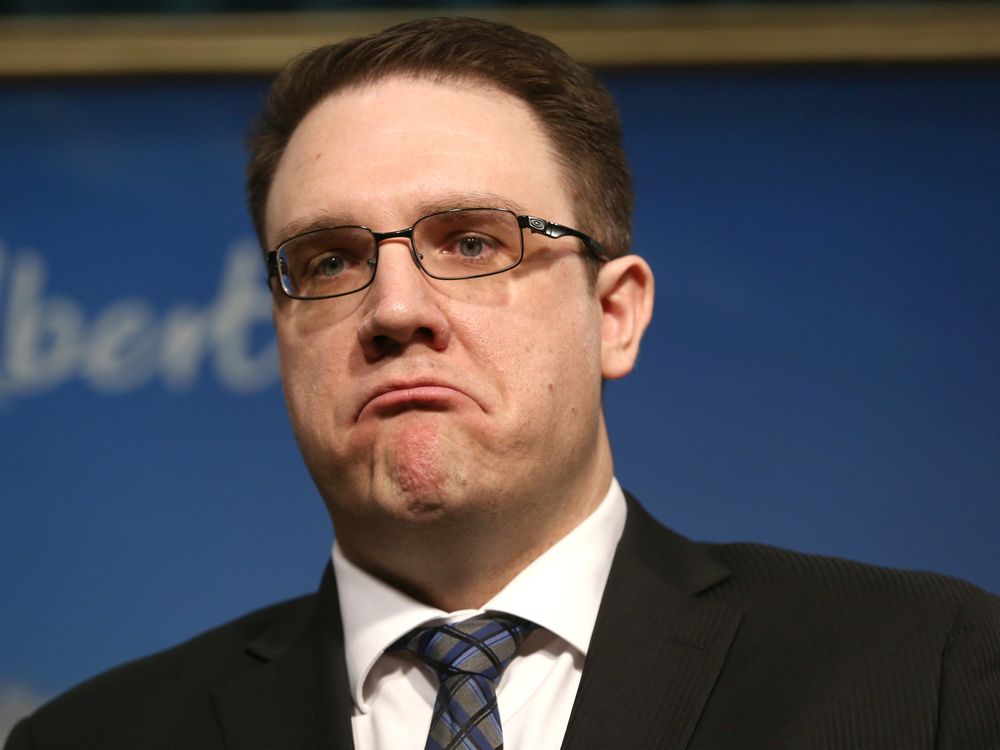 But Morneau called the characterization of the aid package inaccurate. The finance minister,
who made a prior stop in Calgary last month
for pre-budget consultations with members of the province's business community, said he is working with provincial leaders to alleviate frustrations.
"The best way we can work with the provincial counterparts on any issue is by ongoing engagement," he said.
"I spoke to the Alberta finance minister last week. I also spoke to him the week before … We're going to continue to engage to make sure we think about how we can create economic opportunity together. Very clearly, our agenda is to think about how we can create more optimism in the face of what has been a very challenging time, economically, for Alberta and Saskatchewan."
Next steps on TMX
You can read more of the news on source