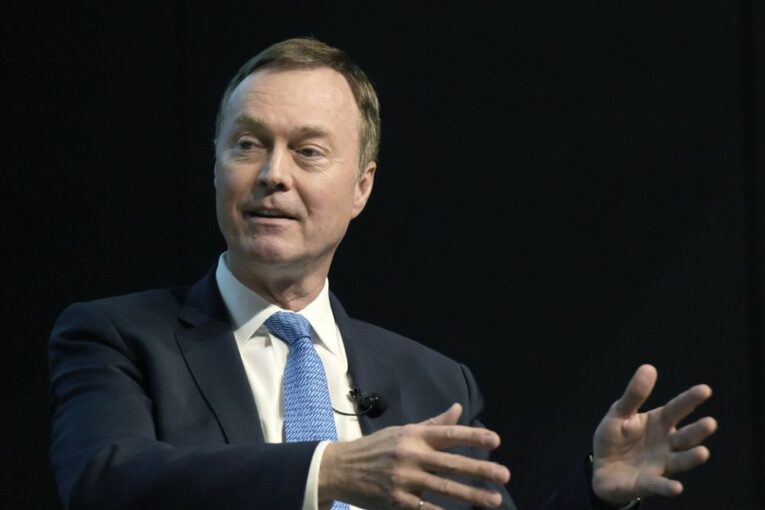 Don Lindsay, chief executive of Vancouver-based Teck Resources Ltd., which as Canada's largest diversified mining company produces oil, coal, copper and zinc, called for a "clean industrial strategy" to help the economy benefit from the energy transition.
His remarks stood out as one of the more aggressive attempts yet by a Canadian business leader to move the debate about climate change beyond an ideological squabble over whether the threat is real. Lindsay advocated that Canada invest "in expanding electrification" and decarbonization technologies, as a strategy to keep the economy on course during the energy transition, in his final address as chair of the Business Council of Canada, which was broadcast virtually on Jan. 17.
"These would be true nation-building projects, like the Transcontinental railway, the St. Lawrence Seaway," he said. "The kind of action that could jumpstart the economy for decades to come."
In his speech, Lindsay, a former banker, cast "the economic challenge" posed by climate change as an opportunity in disguise: He began by noting the enormous damages — "billions of dollars" — caused by the floods and wildfires in B.C. this past year that shut down rail lines and disrupted supply lines for many companies, including Teck, which produces and ships steelmaking coal and other minerals from that province's interior.
The low-carbon future doesn't happen just because you want it to

Don Lindsay
To the extent that those events accelerate the transition away from fossil fuels, it could trigger what he described as a "green economy supercycle," meaning essentially a huge spike in demand for minerals.
Lindsay said the energy transition actually will increase demand for mineral resources: an electric car requires six-times the mineral input of a gas-powered car, according to Lindsay; and a wind farm requires nine-times the mineral resources of a natural gas plant, he said.
"The low-carbon future doesn't happen just because you want it to," Lindsay said. "It has to be built, and that requires resources."
Others have delivered a similar message, including Prime Minister Justin Trudeau at the Prospectors and Developers Association of Canada's annual convention in March 2020.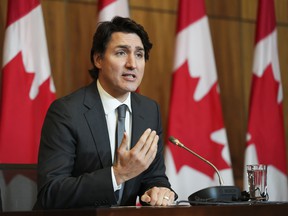 "For a country like Canada, where the national economy was built on the natural resources sector, there's a big transformation ahead, to be sure," Trudeau said, adding, "We just need to transform our approach to meet the challenging future."
Trudeau cited plans by Rio Tinto Ltd. and Alcoa Inc. to build a smelter in Quebec , capable of producing carbon-free aluminum, which has attracted attention from Apple Computers.
"That's the type of investment we want to attract," said Trudeau.
The need for an industrial strategy is receiving new attention now that Canada has passed legislation that enshrines its goal of reaching net-zero emissions by 2050 into law.
" This is part of the challenge is we have this very high-level net-zero policy goal, but at this stage, it's not really clear how we're going to get there," said Mark Winfield, a political scientist by training and professor of environmental and urban change at York University in Toronto.
Winfield said Canada has never had an industrial strategy per se, though in the past government policies have shaped the development of specific sectors, citing nuclear energy and the oilsands as obvious examples.
Mark Winfield
With the government expected to spend billions of dollars to reach its net-zero goal, there needs to be a debate about how to spend that money, he said. Questions include whether to invest in carbon capture for fossil fuels, and whether to invest in emerging technologies such as hydrogen.
With that much money at stake, there needs to be an informed debate about the trade-offs of each path, and attention paid to make sure industries aren't taking advantage of government largesse, he said.
Few Canadian companies have been pulled into the debate about how to navigate the energy transition in the way that Teck has: It sits on both sides as a producer of both fossil fuels, including oil, and also steelmaking coal, but also copper, which is considered a key metal because its conductive properties make it essential for electrification.
One week before the prime minister gave that speech, Teck canceled its application for a permit to build Frontier, the largest proposed oilsands mine in Albertan history, capable of producing 260,000 barrels of oil per day and estimated to cost $20 billion.
At the time, Lindsay released a letter, saying it was canceled because of politics, not economics. That his company supported carbon pricing and legislated caps on oilsands emissions, but Alberta was in the middle of a legal challenge of the federal government's carbon pricing.
"The project has landed squarely at the nexus of a much broader national discussion on energy development, Indigenous reconciliation and, of course, climate change," he told investors. "We are stepping back to allow Canada to have this important discussion without a looming regulatory deadline for just one project."
It proved to be a turning point of sorts: Since then, Lindsay has discussed selling the company's oilsands assets, and reports have also surfaced that the company could sell its steelmaking coal assets though it has not publicly said so.
Last year, he said the company is focused on "green metals," specifically copper, which is used in electric vehicles.
In his speech, Lindsay suggested that oil and steelmaking coal could be part of a clean energy transition under the implicit assumption that these could be produced in Canada, with decarbonization technologies.
"The opportunity is enormous," he said.
• Email: [email protected] | Twitter: GabeFriedz
You can read more of the news on source