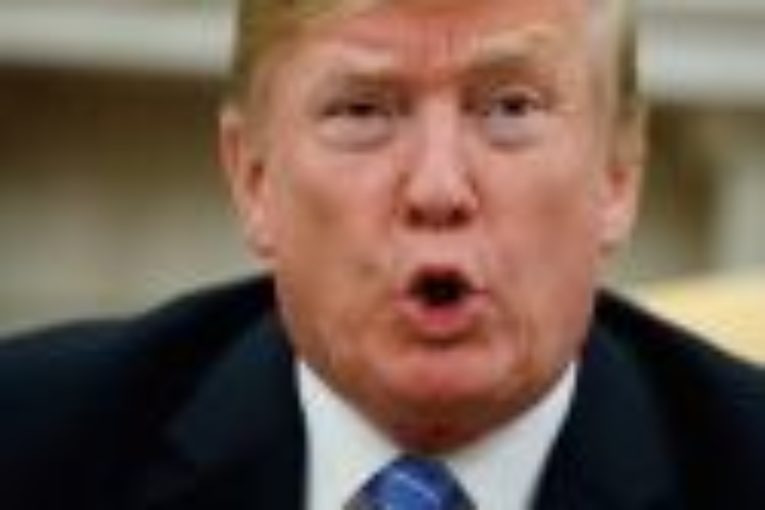 The war of words over oil prices continues between U.S. President Donald Trump and Iran, and the latest salvo from Iran is for Trump to stop tweeting.
"Your tweets have driven the prices up by at least US$10 per barrel," Iran's OPEC governor Hossein Kazempour Ardebili said in a message to Trump, carried by Iranian Oil Ministry's Shana news service. "Pls stop it, otherwise it will go even higher!"
Trump tweeted Wednesday that the Organization of Petroleum Exporting Countries is "doing little to help" reduce U.S. gasoline costs and "if anything, they are driving prices higher." Despite that key member Saudi Arabia is affirming that the group and its allies will boost output, Goldman Sachs Group Inc. warned that oil is likely to lead a new rally as the market faces significant supply risks from Venezuela to Iran.
"You are hammering on good guys in OPEC," Kazempour said. "You are actually discrediting them and undermining their sovereignty, we expect you to be more polite."
The clash over OPEC policy and the resumption of U.S. sanctions on Iran has been amplified this week as Trump continues to target the group which he blames for rising prices. His latest was a reminder that the U.S. defends many OPEC members for "very little" money.
Iran's deputy commander of the Sarollah Revolutionary Guards said on Wednesday that any attempt to thwart its oil exports will result in the closure of Strait of Hormuz, the narrow waterway at the mouth of the Persian Gulf, where the world's biggest concentration of tankers carry about 30 per cent of all seaborne-traded crude oil and other liquids during the year.
Oil traded near its highest in 3-1/2 years on Thursday, boosted by potential disruptions to flows from Iran and the Middle East. Brent crude futures were at US$78.12 a barrel at 1050 GMT, down 12 cents.
U.S. crude futures were up 32 cents at US$74.46, within sight of Tuesday's 3-1/2-year high above $75.
While OPEC is facing mounting pressure from Trump to do more, America's sanctions on group members Iran and Venezuela are adding uncertainties, just as U.S. tariffs on Chinese goods kick in on Friday.
"OPEC has not defined oil prices for the past 30 years," Kazempour said. "You impose sanctions on major producers, founders of OPEC, and yet you are asking them to reduce the prices?! Since when did you start ordering OPEC!"
With file from Reuters
Newmont has higher a dividend, safer locations than Barrick and will invest in Canada, but its stock still fell. Perhaps copper-gold mining will help it shine
Martin Pelletier: Here's why we're leaning towards a positive forecast for 2019
Opinion: The rationales for the expanded CPP are incorrect or at least debatable
Waypoint Investment Partners is looking to raise $500 million to put its winning strategy to work in a new pooled hedge fund
You can read more of the news on source