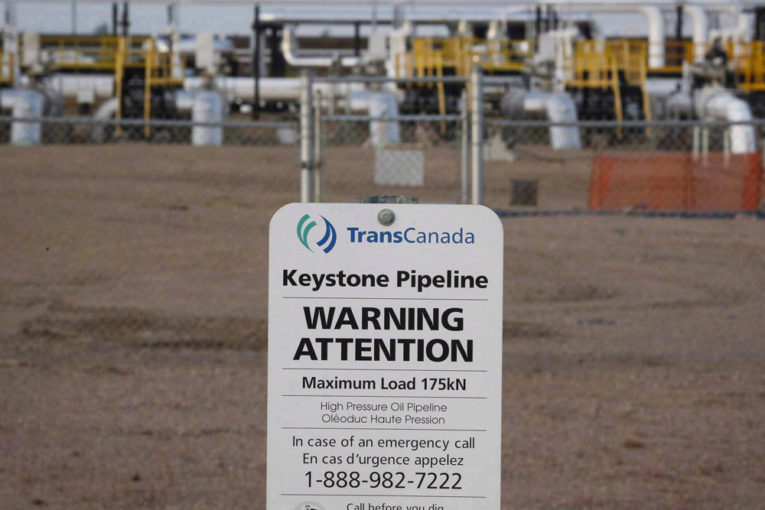 By Devika Krishna Kumar in New York
and Julie Gordon in Vancouver
Two major pipelines bringing oil from Canada to the United States were hit by disruptions on Tuesday, with TransCanada Corp.'s Keystone line shutting down, while Enbridge Inc.'s Mainline pipeline was hit with outages and reduced flow rates.
TransCanada's 590,000-barrel-per-day crude Keystone pipeline was shut due to a third-party utility issue, according to a shipper on the line and traders. There was no estimated restart timeline for the line, one source said, citing a notice to shippers. The company did not respond to a request for comment.
The Enbridge pipeline system, which carries crude, fuel and natural gas liquids, was hit by a power outages in Saskatchewan due to severe weather, the company said. Enbridge said it does not know when operations will return to normal, but it is working with SaskPower, the primary utility company in the province.
Enbridge said in an emailed statement that there were temporary outages or reduced flow rates on lines 1, 2a, 3, 4, 13 and 67. Those lines are part of the entire Enbridge pipeline system, which has the capacity to ship about 2.9 million bpd of crude and other liquids, according to its website.
Western Canadian Select heavy oil prices weakened on the news, dealers said, last trading at US$24.50 a barrel below West Texas Intermediate benchmark prices.
Traders said they expect the outages to be brief.
"If the lines are not up tomorrow, I'm sure folks will start to get nervous," one shipper on the lines said.
Both lines originate in Alberta and bring fuel and crude oil to the United States.
TransCanada's Keystone line runs to Steele City, Neb., and from there to other U.S. markets.
Decreased power consumption on that line was observed at about 9:30 a.m. ET, according to market intelligence firm Genscape.
You can read more of the news on source