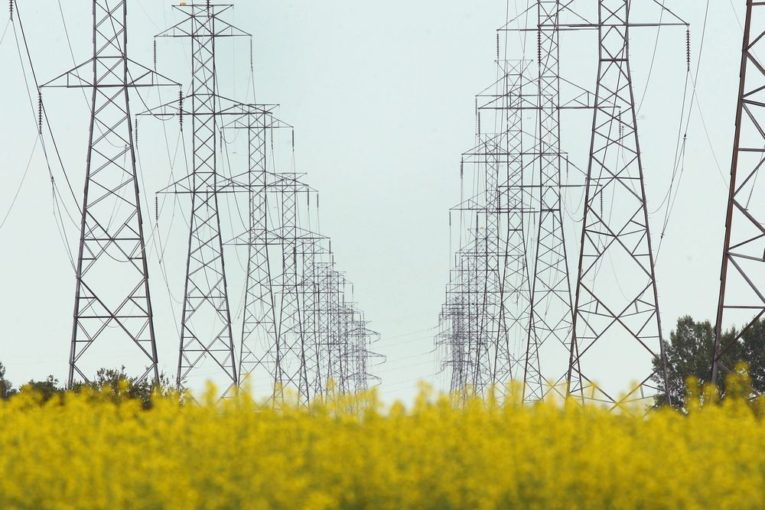 Alberta marked a summer power consumption record Tuesday, with 11,099 megawatts used between 4 and 5 p.m.
Analysts say that mark could be indicative of a changing trend in the province, which has historically seen its energy consumption peak during the winter months.
"This is big in a couple ways. It's about two per cent higher than last year's summer peak," said Blake Shaffer, an environmental and energy economist specializing in electricity trends.
"So that's a pretty big jump one year to the next. What's interesting is we're closing in on the winter. Alberta's still a winter-peaking system, so the highest demand falls in the winter months, but this is only about four per cent shy of where the winter peak was set last year."
The winter record in Alberta is 11,697 MW, according to Dawn Delaney, a spokesperson for the Alberta Electric System Operator.
She said winter months like December and January are when Albertans place the largest demand on the electricity system, due to factors like people putting out their Christmas lights and cold snaps that prompt residents to turn on their heaters.
"Typically during the cold-weather months, around Christmas time when there's lots of additional lighting load on the grid, we hit a winter peak," she said. "During these heat waves, which we've just experienced in Alberta in July, we hit a summer peak. But we actually hit a few over the last few days. We hit one on Monday and then we continued to hit three or four peaks through the afternoon (Tuesday)."
Although there was no power supply shortfall on Tuesday, Delaney said the province needed to import power from its three interties, British Columbia, Saskatchewan and Montana, as people maxed out their air conditioning to cool off from the heat.
The increased demand raised the average hourly pool price to about $900, up from about $450 the previous day.
"Throughout the day we were importing significantly. It's fair to say that things were tight but manageable on the grid," Delaney said. "We've had some warm weather here the last few weeks and that's really what we're attributing (Tuesday's) peak to."
But despite Tuesday's power consumption being the highest peak reached in the summer months, Delaney said she suspected Alberta would remain a winter-peak province.
Shaffer said this could change as average temperatures continue to rise because of climate change, while consumer behaviour pivots. He said more than half of homes in the province now use air conditioning systems, putting greater strain on Alberta's electricity supply throughout the summer.
"We're going to see higher and higher summer peaks," he said. "Give us a couple more years of these hotter temperatures and moreover more air conditioners, I think we're probably going to be a summer peaking province pretty quickly."
Twitter.com/SammyHudes
You can read more of the news on source