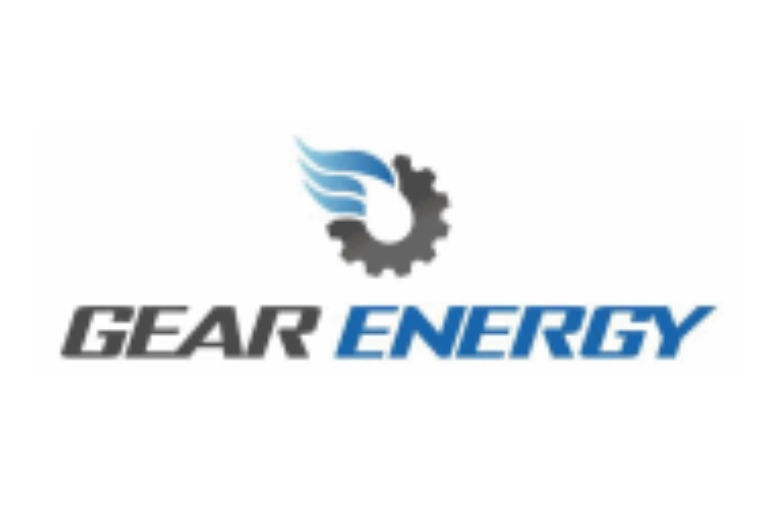 CALGARY, Dec. 14, 2017 /CNW/ – Gear Energy Ltd. ("Gear" or the "Company") (TSX:GXE) is pleased to provide the following update to shareholders.
2018 BUDGET
Gear is pleased to announce a 2018 capital budget of $58 million, targeting a balance between low risk production growth and continued expansion of future drilling inventory. The budget is forecasted to include the drilling of 41 horizontal oil wells throughout Gear's heavy and light oil asset base.
The 2018 budget includes an estimated 14 per cent production growth with an annual average rate of 7,500 boe per day (88 per cent liquids) and an estimated 2018 fourth quarter rate of approximately 8,400 boe per day. Capital investment is expected to more than offset the estimated 27 per cent base decline by focusing on the continuation of low risk high return oil development drilling. Management intends to fund the 2018 growth budget at current strip pricing primarily through cash flow while maintaining an estimated annual net debt to cash flow ratio of approximately 1.0 times. In order to take advantage of reduced costs during the summer and maintain financial flexibility with regard to future oil prices, the forecast has approximately one third of the capital invested in the first half of 2018 and the remaining two thirds during the second half of the year. Gear will closely monitor pricing throughout the year and adjust capital as required to ensure a balance between growth, debt and estimated returns on capital.
A total of

$35 million

, or 60 per cent of the budget will be dedicated to drilling low risk horizontal oil wells. The current plan includes the drilling of 29 heavy oil wells including; 13 multilateral unlined Cummings and GP wells in Wildmere, Lindbergh, and Soda Lake, 13 single leg, lined Paradise Hill McLaren wells, and 3 Success wells in

Hoosier

. The 2018 plan also includes 4 light oil Belly River and Cardium wells in the

Wilson Creek

and Ferrier areas and 2 medium oil

Lloydminster

wells in

Killam

.
Approximately

$12 million

, or 20 per cent of the budget will be invested in inventory expansion opportunities with funds dedicated to purchasing land, acquiring seismic data and drilling 6 horizontal oil locations across

Alberta

and

Saskatchewan

. These drilling locations are designed to push the boundaries of existing resources, or add new resources to the total corporate inventory.
An additional

$7 million

of the budget will be focused on the implementation and optimization of water floods in

Wilson Creek

and Chigwell, as well as a variety of small infrastructure projects, recompletions, and corporate capital.
The remaining

$4 million

will be focused on strategic abandonment and reclamation projects designed to maintain strong corporate liability ratios in both

Alberta

and

Saskatchewan

.
Gear's 2018 budget includes estimates for continued cost reductions when compared to 2017. Royalties are forecasted to remain relatively stable while operating costs, general and administrative ("G&A") and interest costs per unit are predicted to improve by 6 per cent, 4 per cent and 20 per cent, respectively.
| | |
| --- | --- |
| | 2018 Guidance |
| Annual Production (boe/d) | 7,500 |
| Per cent heavy oil (%) | 68 |
| Per cent light/medium oil & NGLs (%) | 20 |
| Royalties (%) | 10 |
| Operating and Transportation Costs($/boe) | 15.50 |
| G&A Costs ($/boe) | 2.15 |
| Interest Costs ($/boe) | 0.65 |
| Capital and Abandonment Expenditures ($ million) | 58 |
| Planned Wells | 41 |
The 2018 budget is based on current strip pricing assumptions of a WTI price of

US$56

, a WCS heavy oil differential of 34 per cent, a Gear heavy oil quality differential of

CAD$5

, a Gear light oil differential to WTI of

CAD$6.50

, and a foreign exchange rate of

$0.78

CAD/US.
You can read more of the news on source