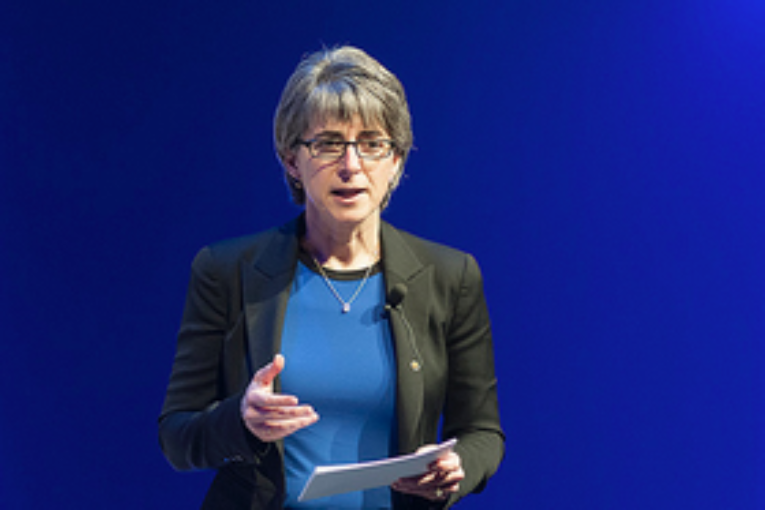 Here is a list of human resources highlights as appeared in the Daily Oil Bulletin for the week ending Sept. 1, 2017:
Mitchelmore named to NAFTA environment advisory council
The former president and country chair of Shell Canada has been appointed to a new NAFTA advisory council on the environment.
Lorraine Mitchelmore, currently president and CEO of Field Upgrading, has 30-plus years experience in the international oil and gas industry.
She will help the 10-member council bring together prominent Canadians from politics, law, and Indigenous groups.
Other members include former B.C. premier Gordon Campbell, former Québec premier Pierre-Marc Johnson, and Natan Obed, president of Inuit Tapiriit Kanatami.
YPF CEO resigns
Ricardo Darre, chief executive officer of Argentina's YPF SA, has resigned and a six-member executive committee will run the company.
The executive committee includes Carlos Alfonsi as executive vice-president for operations and transformation. Current chief financial officer Daniel Gonzalez will be on the committee as vice-president of administration and finance.
The rest of the committee will include an executive vice-president for upstream and downstream, an executive vice-president for gas and energy and a vice-president for corporate affairs, communications and marketing.
Darre, an engineer, had previously worked for French oil company Total SA in the United States before joining the state-owned YPF. The company did not name a replacement for the CEO who held the job since July 2016.
Hunting plc chairman stepping down
Hunting plc chairman Richard Hunting is stepping down from his current role with the oilfield service company after nearly three decades at the helm.
The company, which provides drilling and infrastructure support to oil explorers, has appointed John Glick as its new chairman. Hunting, elected as deputy chairman in 1989 and chairman in 1991, will remain with the company as a non-independent, non-executive director. Glick, an industry veteran, became a non-executive director in 2015.
Saskatchewan shuffles cabinet; names new energy minister
The Saskatchewan government named a new energy minister today as outgoing Premier Brad Wall shuffled his cabinet. The ruling Saskatchewan Party is currently in a leadership race, and those in cabinet who intend to seek the leadership are stepping down, and several have done so.
Nancy Heppner re-enters cabinet as Minister of Energy and Resources and Minister responsible for the Public Service Commission. Heppner replaces Dustin Duncan, the previous energy minister — Duncan will remain in cabinet but will now serve as Minister of Environment and minister responsible for SaskPower, SaskWater, the Water Security Agency and the Global Transportation Hub.
Sunshine oilsands management changes
Sunshine Oilsands has made executive management changes due to job reallocation and in an effort to better align its management organization with the company's future growth and development objectives.
Qiping Men, an executive director, president and chief operations officer, has been appointed as the interim chief executive officer.
Hong Luo, an executive director and chief executive officer, will no longer serve as CEO, but will remain as an executive director. Further, Qi Jiang has resigned as chief technology officer, with Vincent Chung Kiu Lau appointed as the interim CTO.
You can read more of the news on source