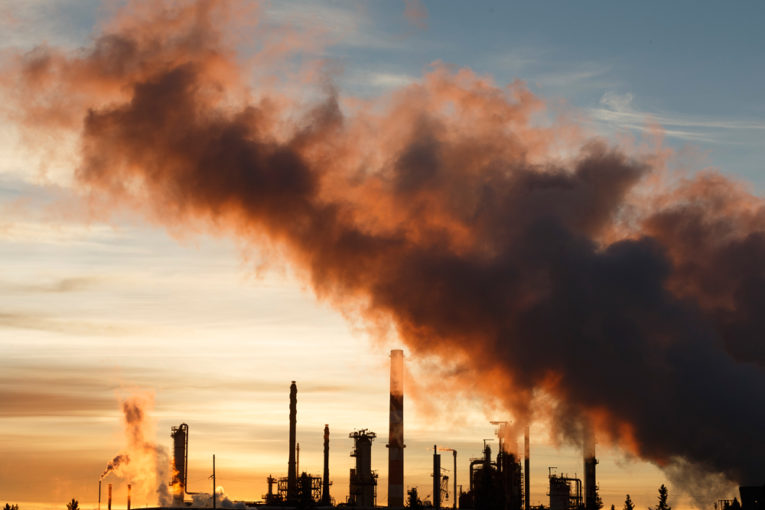 Energy companies are likely to face more lawsuits similar to one filed this week that alleges ExxonMobil dramatically underestimated the risks carbon regulations pose to its oilsands assets, a legal scholar says.
"There are actual cases being developed in Canada," said Cynthia Williams, a law professor at York University's Osgoode Hall who has written about climate liability.
"I would not be surprised if you see something within the next six months."
On Wednesday, New York's attorney general filed a fraud lawsuit against ExxonMobil alleging the company deliberately misled investors about the risks posed by carbon taxes and other measures designed to reduce oil use.
The lawsuit, which has not been tested in court, alleges the company told investors it made plans assuming carbon prices as high as $80 a tonne. In fact, says the lawsuit, Exxon was evaluating projects internally with a much lower price.
After a three-year investigation, the attorney general charges that Exxon lowballed the carbon costs of 14 Alberta oilsands operations it partly owns through subsidiary Imperial Oil by $30 billion. Court documents say carbon costs at the Kearl oilsands project were understated by 94 per cent.
Using low carbon costs also falsely extended the economic life of some assets, the lawsuit claims, adding the lifespan of Imperial's Cold Lake facility would be shortened by 28 years if evaluated with a true carbon price.
Exxon has said it will seek to have the lawsuit thrown out of court as baseless. It has said in its court filings that it uses several methods to price carbon risk into its decisions and that the lawsuit ignores most of them.
Industry experts have also said carbon risks are likely to fall in the oilsands as better technology reduces industry emissions.
Williams said CEOs will have to be increasingly careful to disclose how the fight against climate change may affect their businesses.
"Climate change litigation is definitely an emerging area of law," she said.
Most such cases so far have sought compensation from fossil fuel companies for climate change adaptation costs — building a seawall, for example. The Exxon case is something new.
"It directly targets what the officers and directors are responsible for, which is the accuracy of disclosure," Williams said.
Corporate officers may also have a legal responsibility to be aware of the risks posed by climate changes, she said. Trustees of pension funds and other investment vehicles may have the same duty.
Williams said it would be entirely possible under Canadian law to file a similar lawsuit to the one faced by Exxon.
"There are major Canadian companies that have this exact risk of stranded assets and we don't know yet how they are evaluating those risks."
Greenpeace spokesman Keith Stewart said Canadian regulators should take a lesson from New York.
"New York has really taken a leadership role here," he said.
Stewart said if the allegations in the lawsuit are true, it reveals what Exxon officials really think about the fight against climate change.
"They don't honestly believe there is going to be action on climate change," he said. "None of this would ever come to pass."
The lawsuit quotes extensively from internal Exxon documents.
It quotes a planning supervisor, who noted in 2013 that the company based its decisions for Alberta's Aspen mine on a carbon cost of $40 a tonne. The lawsuit alleges the company publicly said it was using a cost that reached $80 by 2040.
The lawsuit does not seek specific damages. It says Exxon should be forced to return money invested based on false representations.
You can read more of the news on source