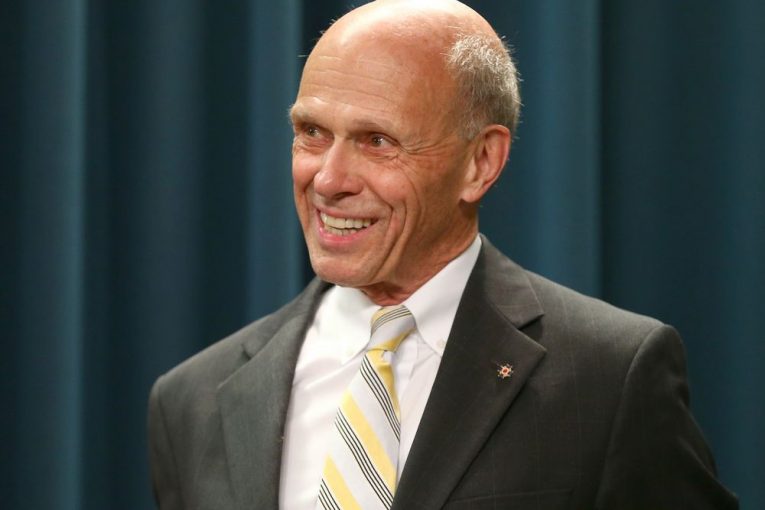 Alberta's inquiry into alleged foreign-funding of groups opposed to the province's oil and gas industry is facing criticism after receiving a third extension, days before its previous deadline to submit a final report.
A completed report from the inquiry, led by commissioner Steve Allan, was to be filed with government Sunday. But an order-in-council released by the United Conservative government after 8 p.m. Friday granted the inquiry a four-month extension to May 31.
In a statement, Allan said the extension allows the group to complete engagements and receive responses from groups the inquiry may be investigating as part of its report. He added the inquiry has undertaken review of "voluminous" material covering about 20 years, adding the inquiry is focused on completing the report "as expeditiously as possible."
Alberta Energy Minister Sonya Savage is required to publish the Allan inquiry's final report within 90 days of receiving it.
Premier Jason Kenney has alleged foreign interests have been bankrolling campaigns meant to undermine Canadian fossil fuel developments since his government launched the inquiry in July 2019.
By standard practice, if an inquiry wishes to publish an adverse finding against a party, it must give that party a reasonable opportunity to respond. Environmental law group Ecojustice said they suspect this is the reason behind the deadline extension.
"We were coming up to the 11th hour and they'd sent out none of these adverse finding notices. So part of me wonders if they're just behind, just constantly behind, and they need a period of time where they can say, 'We are going to make some adverse findings,'" said Ecojustice executive director Devon Page.
"If they want to tar and feather the environmental charities that have raised concerns about Alberta oil and gas, then they've got to serve these notices and give opportunity for cross-examination and assessing the evidence."
Page said Ecojustice was pleased with the extension as it will allow them to continue
their legal challenge of the inquiry's legitimacy
in court this February.
Mount Royal University political scientist Duane Bratt said Saturday engaging with parties under investigation is basic due process for a public inquiry.
He added the province's timing in announcing the extension was notable, as media outlets had repeatedly asked the inquiry about the status of the report earlier in the week.
"The whole Allan inquiry has just been a disaster from the get-go, which is unfortunately because if this was really about finding the truth, which is what public inquiries are about, this would be very useful," Bratt said.
"This was never about finding the truth."
The report was originally due July 2, 2020, and had twice before received deadline extensions. The first extension also increased the inquiry's budget to $3.5 million from $2.5 million.
Two weeks ago, the inquiry
posted an extension notice online
, but claimed it was posted in error and said its Jan. 31 deadline remained.
Earlier in the month, the inquiry
released three reports it commissioned for a total of $100,000
, including one report by an English energy researcher who argued efforts to reduce greenhouse gas emissions would create a dystopia of restrictions to daily life.
In response, University of Calgary environmental law professor Martin Z. Olszynski wrote the commissioned reports were
"textbook examples of climate change denialism"
that veer into conspiracy.
Olszynski also made an application with the inquiry earlier this month asking Allan to send
a National Observer article
by Sandy Garossino titled "A data-based dismantling of Jason Kenney's foreign-funding conspiracy theory" to his fellow inquiry participants.
In a ruling also posted to the inquiry website Friday, Allan rejected the application, saying he did not "view the absence of the Garasino Article (sic)" as a sign reading material for inquiry participants was insufficient or demonstrating bias.
— With files from The Canadian Press
Twitter: @jasonfherring
You can read more of the news on source