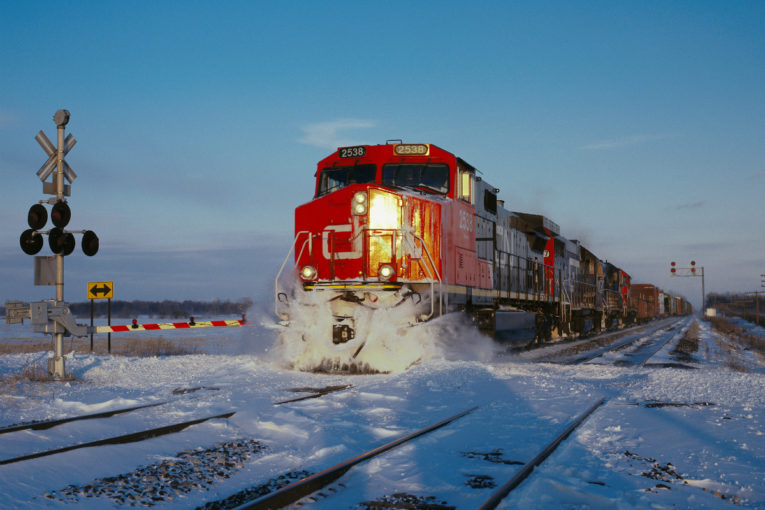 MONTREAL – Canadian National Railway is testing the commercial viability of shipping dry pellets of heavy crude by rail, a process it says lessens environmental risk and could unlock offshore markets for the country's energy producers.
Earlier this year CN (TSX:CNR) unveiled the technology, called CanaPux, which turns bitumen into a semi-solid for transportation by mixing and coating it with polymer.
The railway says CanaPux meets rigorous strength requirements for bulk transport, float in water and do not leak or dissolve — presenting minimal risk of contamination to oceans, lakes and rivers.
CN has selected Calgary-headquartered Toyo Engineering Canada Ltd. to design and build the pilot project to produce CanaPux pellets.
As part of the pilot, Toyo will create equipment that can solidify and re-liquefy up to 1,000 barrels of bitumen per day.
CN says it is creating a presentation centre where interested parties can see the equipment and how the CanaPux pellets process would work from origin in Alberta to potential customer destinations in markets around the world.
Share This:
---
You can read more of the news on source