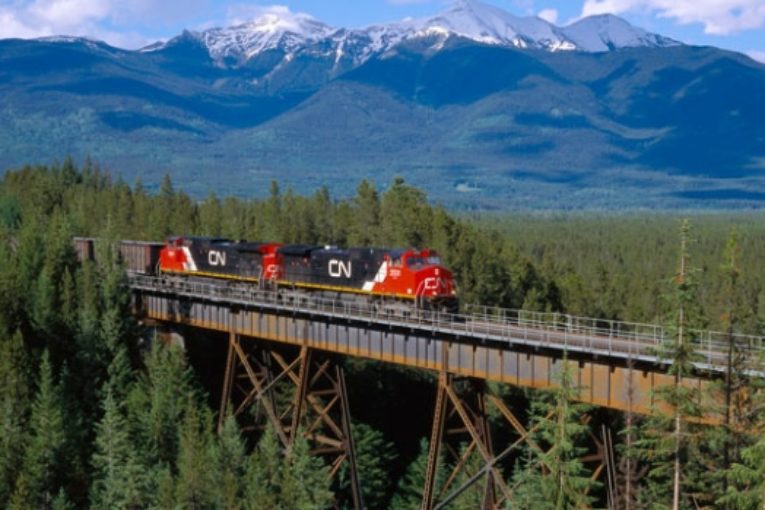 Cenovus Energy Inc, has signed a deal to move more crude with the Canadian National Railway Co, a source with direct knowledge of the matter told Reuters.
The source said the Cenovus-CN deal was signed days before a Canadian court last week overturned the approval of the Trans Mountain oil pipeline expansion.
The deal is one of many being quietly signed that, along with the expedited deliveries of new locomotives, will help boost Canada's crude-by-rail shipments 50 percent by year end, a government consultant told Reuters separately.
Shipper commitments put CN and smaller rival Canadian Pacific Railway Ltd in position to collectively move more than 300,000 barrels per day by December, said Greg Stringham, a consultant who mediated talks among oil producers and railways for the Alberta government this year.
Stringham did not speak directly of the Cenovus deal, but said new crude-by-rail "contracts are being signed. Not all of those been disclosed yet, but it is continuing."
The 300,000 bpd would be 50 percent higher than June's record 200,000 bpd and double 150,000 bpd achieved in December 2017, and is expected to further increase in 2019 as locomotive orders start to catch up with demand.
The two railways and Cenovus declined to comment. The source declined to be identified as the deal is not public.
Cenovus CEO Alex Pourbaix said in July that he was considering a multi-year commitment to move 50,000 to 60,000 bpd by rail.
Increased crude shipping by rail, while still far short of Western Canada's rail-loading capacity of nearly 1 million bpd, would represent progress in moving more Canadian oil to U.S. refineries.
Enbridge Inc's oversubscribed Mainline pipeline rations space each month as oil producers expand production, driving a bigger discount in Western Canada's heavy crude compared to the North American benchmark .
You can read more of the news on source