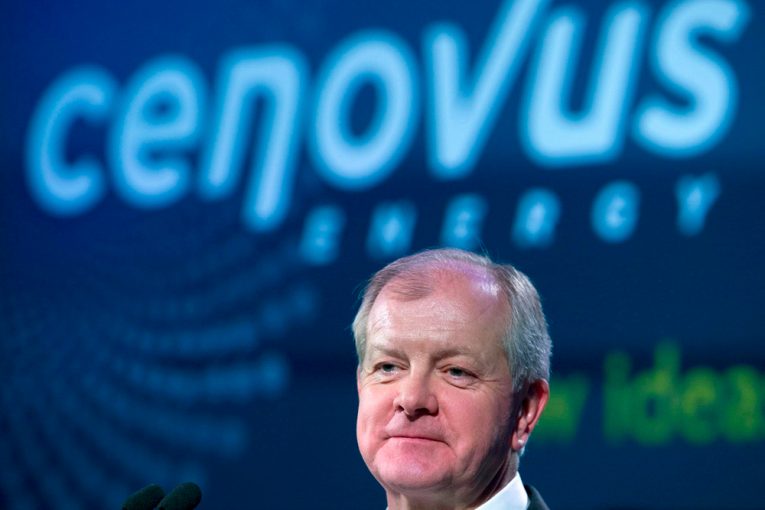 CALGARY – Cenovus Energy Inc. reached its second asset sale this month after announcing a $512-million deal to sell light oil and gas properties in south-eastern Alberta to a subsidiary of the privately held Lundin Group.
Calgary-based oilsands producer Cenovus has been under pressure to sell off four key assets and pay down debt since it announced in March the blockbuster $17.7-billion acquisition of ConocoPhillips' stake in a massive oilsands project and the company's natural gas assets in northwestern Alberta.
On Monday, Cenovus said it's selling its Suffield and Alderson properties to International Petroleum Corp., a subsidiary of the Lundin Group for $512 million. Vancouver-based Lundin has mining and oil and gas assets across the world.
"We are right on target with the financial plan we put in place to deleverage our balance sheet following our recent transformational acquisition of assets in Western Canada," Cenovus president and CEO Brian Ferguson said in a release.
The announcement marks the second Cenovus asset sale in a month after the company agreed to sell its Pelican Lake heavy oil properties to competitor Canadian Natural Resources Ltd. for $975 million on Sept. 5. Cenovus' stock was up 0.7 per cent to $12.77 per share on the Toronto Stock Exchange.
National Bank Financial analyst Travis Wood said in a research note that Cenovus' asset sales had fetched more money than anticipated and the company was now "half way there" to paying off a $3.6-billion bridge loan it took to finance the ConocoPhillips deal following the sales.
GMP FirstEnergy analyst Michael Dunn, echoed that sentiment, noting that the price Cenovus fetched for Suffield and Alderson "was better than I expected."
"I had published $200 million to $400 million," the analyst said.
Cenovus had recorded $508 million in abandonment liabilities, a measure of the cost to clean up the wells, at the end of March and Dunn had expected those liabilities to weigh on the asset price. However, those abandonment costs can be, and likely will be, deferred if the buyer plans to invest in the asset and prolong its life, Dunn noted.
"In Cenovus' hands, this asset was declining and under no scenario was it going to see a lot of capital. The operator that's buying it obviously has big plans for development," the analyst said.
In a release, IPC chief executive Mike Nicholson called the acquisition "transformational" for the company, which had only been formed five months earlier. The assets produce an average of 6,900 barrels of oil per day and 102 million cubic feet of natural gas per day.
"The Suffield and Alderson assets have been operated safely and efficiently by Cenovus and we are pleased to have reached this agreement to acquire these conventional producing assets as Cenovus focuses on its oil sands and Deep Basin assets," Nicholson said.
Cenovus has said it is targeting $4 billion to $5 billion in asset sales by the end of the year with its Palliser and Weyburn properties are still actively being shopped.
National Bank's Wood, however, expects the Palliser light oil assets Cenovus to be sold for around $1.2 billion and Weyburn to go for $975 million, to bring the total funds raised from the asset sales to $3.6 billion.
At Cenovus' most recent investor day in June, the management identified royalty deals in the Deep Basin assets, in addition to its conventional oil and gas Marten Hills assets and other undeveloped oilsands properties as "potential divestiture candidates".
GMP's Dunn said that Cenovus will determine whether or not to sell more assets depending on how close the company gets to $4 billion from the two announced deals and others that are expected soon.
Financial Post
gmorgan@nationalpost.com
Twitter.com/geoffreymorgan
You can read more of the news on source