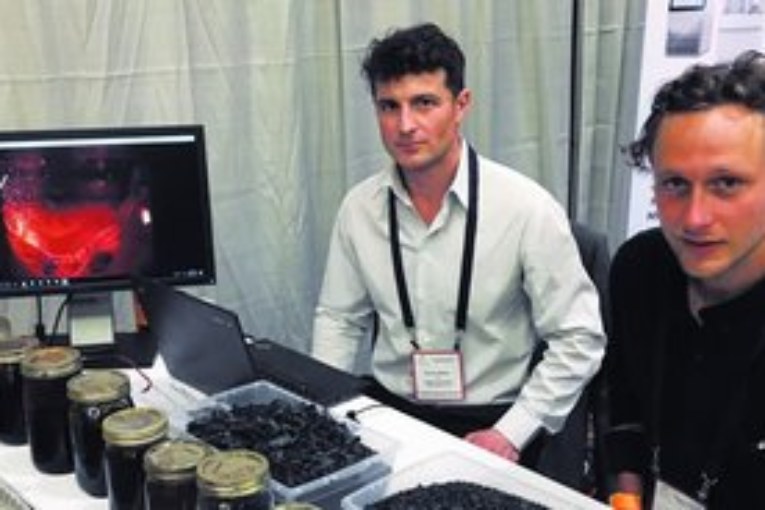 Last week's Clean Energy Ministerial in Vancouver gave Canadian clean-tech companies a chance to show their stuff.
The event, hosted by Natural Resources Canada, is described as "a global forum where major economies and forward leaning countries work together to share best practices and promote policies and programs that encourage and facilitate the transition to a global clean energy economy."
Here's a look at some of the Canadian companies that presented their technologies.
Based in Oakville, Ontario, Terrestrial Energy was named one of the top 10 breakthrough technologies in MIT Technology Review, curated by Bill Gates.
It is among a handful of companies developing small-scale molten salt nuclear reactors. Terrestrial's process has cogeneration capabilities in that it can use the heat from its nuclear power plants to produce hydrogen cheaply, and combine it with carbon to produce low-carbon gasoline.
The company plans to start building its first commercial plant in Ontario in the 2020s. A second plant is planned for the U.S.
Traditional nuclear power plants can cost between $8 billion and $20 billion, but Terrestrial Energy claims it can build a 200-megawatt plant for $1 billion. Molten salt reactors do not have the same dangers of meltdowns that have plagued traditional water-cooler nuclear power plants.
Canadian and American governments have provided 25% of the company's financing to date, with the rest coming from high-net-worth individuals.
Spun out of the University of British Columbia, Agora Energy Technologies is a B.C. clean-tech startup that is developing a redox flow battery that uses carbon dioxide, which is then turned into a storage medium.
Flow batteries are believed to be a better storage solution than lithium-ion batteries for intermittent wind and solar power. Large amounts of electricity can be stored in liquid form for much longer periods of time using any number of catalysts – vanadium being the most common. But Agora plans to use captured CO2, which would then be converted into the storage medium, which is proprietary.
"The carbon dioxide enters the battery and the catalyst converts it to a storage medium, and that storage medium is what is used to store the energy," said Hannah MacDonald, Agora content manager. "So carbon dioxide and electricity go in, the carbon dioxide gets converted and stored."
MacDonald said the Agora battery system could be used to produce a carbonate product – soda ash – which is used in detergents, glass and other industrial processes.
Kel Coulson ParklandKel Coulson, Parkland Fuel Corp., demonstrating co-processing technology.
To meet B.C.'s low-carbon fuel standard, the Parkland Fuel Corp. refinery in Burnaby buys biofuels from Singapore to add to the diesel it makes.
But Parkland has the capacity to make and blend those fuels itself, so it is working on a "co-processing" pilot project to source local biofuels to make its own renewable fuels.
One potential source would be Metro Vancouver, which has a pilot project aimed at making biofuels from sewage sludge at its Annacis Island waste-water treatment plant.
"The plan is to evolve this existing refinery infrastructure to be able to create these fuels of the future," said Kel Coulson, manager of policy and external relations for Parkland. "Our goal is to be able to take a bunch of these feedstocks … and run it through our existing equipment and create these fuels."
Wood waste, sewage sludge, yard waste, paper, rubber tires – these waste products make up the feedstock for a new demonstration plant in McBride, B.C., that uses a pyrolysis and gasification process to make a range of products, from biofuel and biochar (used for agricultural soil enhancement) to wood vinegar, used in meat flavouring.
BC Biocarbon built the plant last year. It processes one tonne per hour of feedstock. A full-scale commercial plant would process anywhere from three to 25 tonnes per hour. One product the company makes is a form of biocoal, which cement producers could use instead of conventional coal in their kilns.
You can read more of the news on source