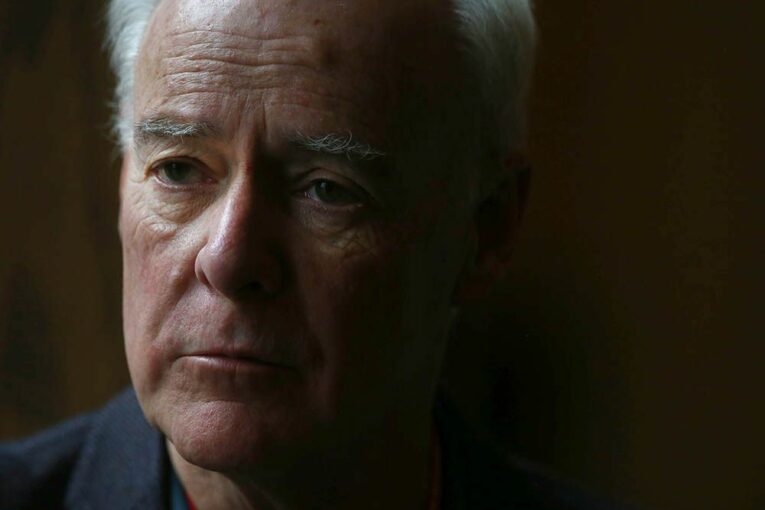 The growth of a protectionist mindset and policy south of the border is front of mind for Perrin Beatty, president and CEO of the Canadian Chamber of Commerce, as the U.S. braces for midterm elections in early November.
We apologize, but this video has failed to load.
Try refreshing your browser, or
tap here to see other videos from our team.
Canadian business wary of growing protectionism in U.S. as midterm elections loom
Back to video
Beatty said on Friday, from the Global Business Forum in Banff, that the shift from an open and free market to protectionism has its roots going back several years. It was accelerated under the Donald Trump presidency and has been doubled-down on by U.S. President Joe Biden.
With about 75 per cent of what Canada exports going to the U.S. and 60 per cent of what we import coming from there, it has been a challenging evolution in recent years.

"The difficulty, at a broader level, is the relationship between Canada and the U.S. has gone from being a strategic relationship where we see each other as critical partners to each other to being one that's transactional," said Beatty.
He explained this meant both sides saw the importance of the symbiotic relationship by both countries succeeding, now the U.S. is weighing decisions on how they impact themselves, first and foremost, particularly at the polls, "and Canadians don't vote."
Midterm elections are on Nov. 8 and all 435 seats in the House of Representatives and 35 of the 100 seats in the Senate will be contested. The Democrats hold control of both branches, but it is a slim hold. Earlier this spring, it was shaping up to be an almost certain switch to Republican control, but due to recent Supreme Court decisions on abortion and gun control, the race should be much closer.

Martin Durbin, president of the U.S. Chamber of Commerce's Global Energy Institute, however, said via video stream that he expects the Republicans will still win a slim majority. He noted this would mean the president will likely wield his executive powers more often.
"And certainly with Republicans in control of either house or both, you'll see a lot more congressional oversight of what the administration is doing," he said. "That in some ways can slow things down, and depending on your perspective, that could be a good thing or a bad thing."
Recommended from Editorial
Fear of age-old protectionist sentiment returns in post-NAFTA era

New NAFTA a win for agriculture, but protectionist sentiment still poses threat to industry: expert

Biden presidency could be 'more protectionist' than Trump, former U.S. ambassador says
Biden used his executive power upon taking office to cancel the Keystone XL pipeline expansion, which was to provide increased access for Canadian oil to the Gulf of Mexico.
Energy is a critical source of trade between the two countries, especially with global disruption in the market due to the Russian invasion of Ukraine, along with the push toward renewable energy. Beatty noted how Biden has gone to other countries like Saudi Arabia to increase production of oil and natural gas to meet the needs of the U.S. and help offset the shortages by cutting out Russian energy.
"The sensible thing to do would be to have a bilateral agreement in terms of energy security, that would allow our two countries to work together to ensure that we are able to source the energy that we need in North America from North American supplies," he said. "The world has changed since the Keystone XL was killed by the president and policies need to change as well."
The price on carbon also remains a major issue. While Canada's carbon tax is set to rise to $170 per tonne by 2030, the U.S. does not have a tax. Durbin said there is little political appetite from either party to push ahead with a carbon tax, especially in the face of spiking inflation.
Inflation and energy shortages have also led to a European Carbon Border Adjustment Mechanism, which would see a levelling of the playing field between nations in the EU, being put on ice.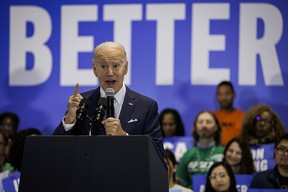 There has been some talk of putting a similar tariff on products coming into Canada from the U.S. to help level the playing field, but Meridith Lilly, associate professor from the Norman Paterson School of International Affairs at Carleton University, said this is not the answer.
"I think a border carbon adjustment would be terrible," she said. "It's a tax, it's a tariff on trade. And when you introduce a tariff, it automatically creates disruptions at the border."
She said there are better options to address the competitiveness issue for Canadian products.
Lilly said signs of protectionism really showed during the pandemic when the U.S. prioritized face masks and other personal protection equipment made in the U.S. to stay in the U.S. Canada responded with 3M opening up plants in Ontario to produce masks here.
In recovery, Biden was also set to put measures in place through his Build Back Better legislation that would have severely impacted the Canadian auto sector but was voted down.
Lilly noted just making everything here should not be the response every time and that free trade has been and will continue to be beneficial for both sides.
"International trade and globalization keep prices low for Canadians, and so we are, on the whole, net beneficiaries of globalization," she said. "I think that it requires some long-term thinking about what are the essential sectors, how are we going to support them in the moment and are we willing to pay more?"
Beatty said the relationship between Canada and the U.S. as trading partners remains strong, however, there needs to be a plan from Ottawa on how to address growing protectionism.
Friday wrapped up the 23rd annual forum, the first without the late Doug Mitchell, co-founder and co-chairman. His wife, Lois Mitchell, said the conference will continue to play an important role in discussing how global issues like trade, energy and world orders impact Albertans.
"It is so important to have this perspective on what's really happening in the world, but really more than anything, to create an empathy," said Lois. "That's why I finally realized how important debating is, because it's also understanding another person's perspective. It doesn't mean you agree with it, but at least listen to it."
Twitter: @JoshAldrich03
You can read more of the news on source