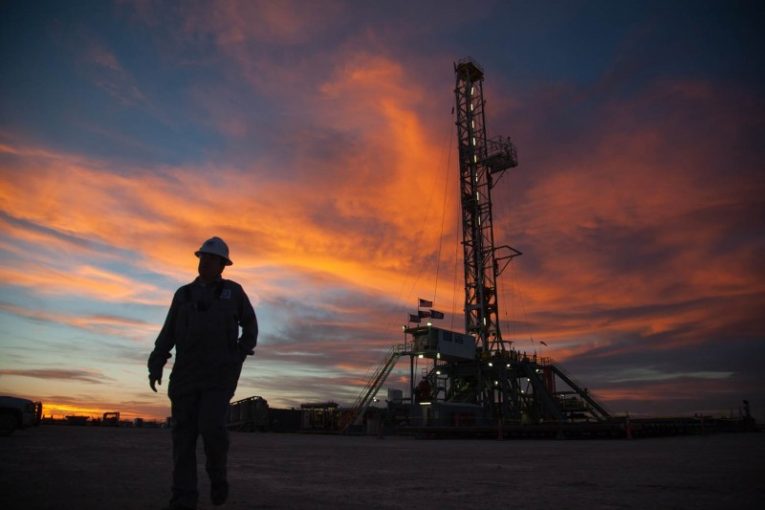 NEW YORK (Reuters) – Brent prices fell on Wednesday while U.S. crude rallied, after crude stockpiles in the world's top oil consumer unexpectedly drew down with refiners coming back online following Hurricane Harvey last month.
Brent slipped from 26-month highs to settle down 54 cents, or nearly 1 percent, at $57.90 a barrel, while U.S. West Texas Intermediate crude (WTI) ended 26 cents, or 0.5 percent, higher at $52.14 but stayed below five-month highs.
U.S. crude inventories fell 1.8 million barrels last week, the U.S. Energy Department said, versus forecasts for a 3.4 million-barrel build.
The crude draw supported oil prices, but gasoline stocks surprisingly rose and stocks of distillates were down by less than anticipated.
"Gains in WTI oil prices will be capped because of recovering oil production in the U.S.," said Abhishek Kumar, senior energy analyst at Interfax Energy's Global Gas Analytics in London.
Refinery utilization rates jumped 5.4 percentage points to 88.6 percent of total capacity, the highest rate since Harvey hit on Aug. 25, government data showed, as most facilities have come back online.
The effects of that storm, as well as Hurricane Irma, which struck Florida earlier this month, may dampen demand for some time, potentially increasing gasoline inventories while crude stocks are drawn down thanks to renewed refining activity.
Oil prices have been supported by output curbs by the Organization of the Petroleum Exporting Countries (OPEC) and other major producers, although U.S. crude has lagged behind Brent amid concerns that U.S. production-growth could stoke oversupply.
U.S. crude production rose to 9.55 million barrels per day last week, higher than levels before Harvey hit the Gulf Coast, data showed.
With Brent futures commanding their highest premium over WTI in more than two years, U.S. crude has become increasingly competitive in foreign markets and exports hit a record of 1.5 million bpd last week, according to data.
"Seeing exports of U.S. produced crude that large would pose a threat to the level that the Brent-WTI premium can go," said Gene McGillian, manager of market research at Tradition Energy in Stamford, Connecticut.
Diesel exports were also rising, in part because lower U.S. crude prices boosts margins for U.S. refiners compared with those in Europe.
You can read more of the news on source