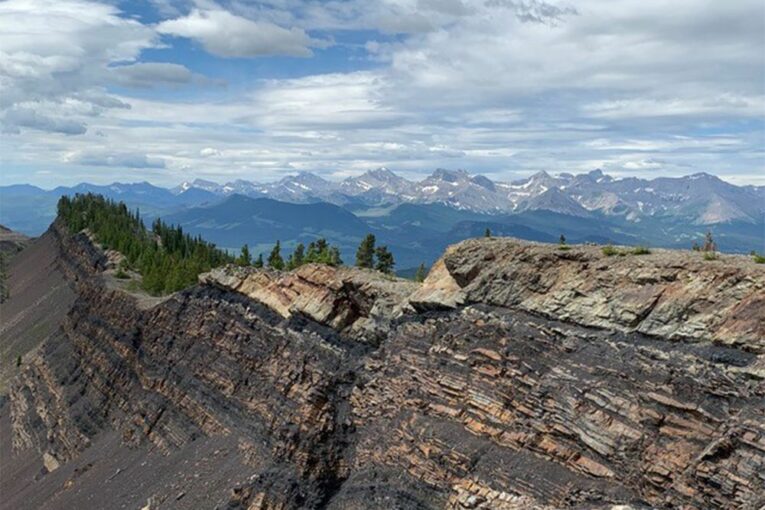 The province is facing another multibillion-dollar lawsuit over its decision to end all new coal-related exploration on the Eastern Slopes of the Rocky Mountains.
We apologize, but this video has failed to load.
Try refreshing your browser, or
tap here to see other videos from our team.
Australian coal company files nearly $4B lawsuit over Alberta's ban on new exploration
Back to video
Atrum Coal Ltd. of Australia and its subsidiary, Elan Coal Ltd., have filed a $3.83-billion claim against the provincial government over its decision last March to impose an indefinite moratorium on coal exploration in the area north of Crowsnest Pass.
The claim, filed in Calgary Court of King's Bench, is at least the second multibillion-dollar lawsuit filed against the province this year over the decision to end coal mining in the Eastern Slopes.
It says Elan acquired coal lease applications in 2012 or 2013, that were "for the purpose of developing a metallurgical (steel-making) coal project on three different sites in southwestern Alberta.
"In total, the Elan Project has an estimated 486 million tonnes of metallurgical . . . coal and an approximate 34-year mine life," the lawsuit says.
It says just one of the three proposed projects would create about 500 direct jobs, 650 indirect jobs and provide more than $2.38 billion in taxes and $450 million in royalties.
Atrum acquired Elam in March 2018 at a time when Alberta's existing policy on coal exploration and development "both allowed and encouraged coal exploration and development in the lands underlying the Elan Coal Leases."
The effect of Alberta's actions has deprived the two companies of the value of the leases and caused Atrum's share price to plunge from 30 cents Australian per share to one cent.
"As such, Alberta is liable to Atrum and Elan in the amount of approximately CAD$3.53 billion," it states.
Recommended from Editorial
Company launches $3.4-billion lawsuit against province over coal mining ban

Alberta reinstates 1976 coal exploration ban for eastern slopes of Rockies
The lawsuit also seeks an additional $300 million for losses to shareholders.
"Notwithstanding Alberta's immediate, indefinite and complete ban on coal exploration and development, Alberta has not compensated, nor offered compensation, Atrum or Elan."
The court document says Elam holds coal leases on about 223 square kilometres of Crown lands in southwestern Alberta approximately 40 kilometres north of Coleman.
"The Elan Project is made up of three distinct project areas: Isolation South, Elan South and the Northern Tenements," it says.
"Isolation South has a mine life of about 19 years. Developing Elan South and the Northern Tenements would add at least another 15 years to the life of the Elan Project."
Calgary-based Cabin Ridge Project Ltd. and its parent company, Cabin Ridge Holdings Ltd., also filed a more than $3.4-billion claim about three months ago.
A statement of defence disputing Atrum and Elan's unproven claim has not been filed.
Twitter: @KMartinCourts
You can read more of the news on source