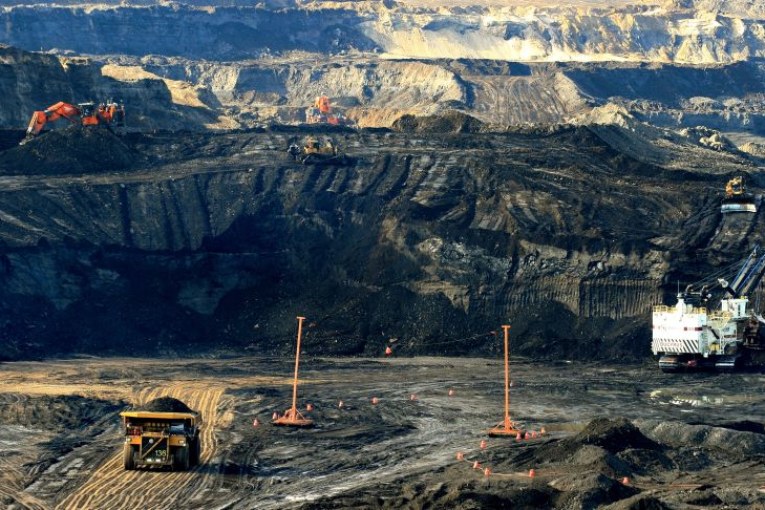 CALGARY – Alberta government could avoid losing out on as much as $2.9 billion in royalty revenues if it were to force local oil companies to throttle back crude production in the province, a highly divisive policy option currently being considered.
A Wednesday report from Scotiabank Economics shows the "extraordinary challenge" facing Alberta. The province's treasury is set to lose between $1.5 billion and $4.1 billion in royalty revenues if record-setting discounts for Canadian oil persist.
But Alberta could cut those potential losses through a dramatic intervention in the oil market, using its powers to mandate a four per cent production cut by all oil companies operating within its borders.
The move, while controversial, could save the province between $300 million and $2.9 billion in lost royalties, the Scotiabank report noted.
Such a move would also help oil companies avoid between $3 billion and up to $27 billion of a potential $39 billion in forgone revenues.
"The bar for the government to intervene directly into the energy sector should be a high one and the policy option should only be considered in an effort to prevent extreme value destruction," the report notes.
However, the astronomical cost shows the dilemma facing the Alberta government, which is under pressure from large companies such as Cenovus Energy Inc. to intervene in the market by forcing producers to cut output.
Integrated companies Suncor Energy Inc., Imperial Oil Ltd. and Husky Energy Inc. own refineries and are opposed to forced curtailments, but the option is still being studied.
"There is no option that's been taken off the table at this point," Alberta Premier Rachel Notley said Tuesday, when asked about forcing producers to rein in production.
The situation could still resolve itself as a handful of oil producers, including Cenovus and Canadian Natural Resources Ltd., have signalled they will cut production in response to  lower prices.
Scotiabank commodity economist Rory Johnston said he expects discounts for Canadian heavy oil will drop from current levels of roughly US$40 per barrel to US$35 per barrel by the end of this year, and to ease to US$29 per barrel in the first quarter of 2019.
"The discounts are going to slide away," said Johnston, who published the report Thursday.
As a result, he said the financial payoff to the government for intervening in the market could be too small to justify the unprecedented intervention in the market — unless there are further delays to new pipelines or a slow uptick in oil-by-rail movements.
Johnston said he expects oil-by-rail exports to rise to 300,000 barrels per day by the end of this year and 400,000 bpd in 2019, which would mark a dramatic ramp up from current levels and smash previous records.
The most recent data from the National Energy Board shows oil companies exported roughly 270,000 bpd in September, which broke the previous month's all-time record for railway shipments.
• Email: [email protected] | Twitter: geoffreymorgan
Joe Chidley: The triggers of previous downturns aren't entirely the same today, but there is one new near-to-bursting bubble
Stuff you need to know
Our leadership needs this reality check
No other sector has been caught in the global trade crossfire quite like Canadian agriculture
You can read more of the news on source