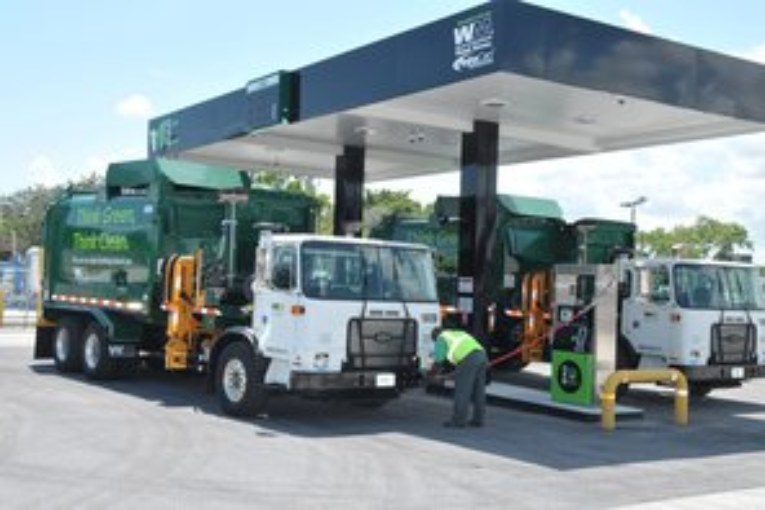 Waste Management says it has reached a significant milestone in its natural gas fleet journey, opening its 100th natural gas fueling station. The company also celebrated a significant milestone of operating 6,000 natural gas trucks, which is the largest heavy-duty fleet of its kind in North America.
For every diesel truck replaced with natural gas, the waste collection and disposal company says it reduces its use of diesel fuel by an average of 8,000 gallons per year along with a reduction of 14 metric tons of greenhouse gas emissions per year (the equivalent of a 15 percent emissions reduction per truck).
"As a pioneer in the use of natural gas in its fleet since the early 1990's, Waste Management established a goal to reduce carbon dioxide emissions and improve the efficiency of its on-road fleet efficiency by 15 percent by 2020 (based on 2007 levels). The goal was achieved in 2011, and with the increasing adoption of natural gas vehicles, the company continues to exceed this goal each year," Waste Management said in a statement.
You can read more of the news on source