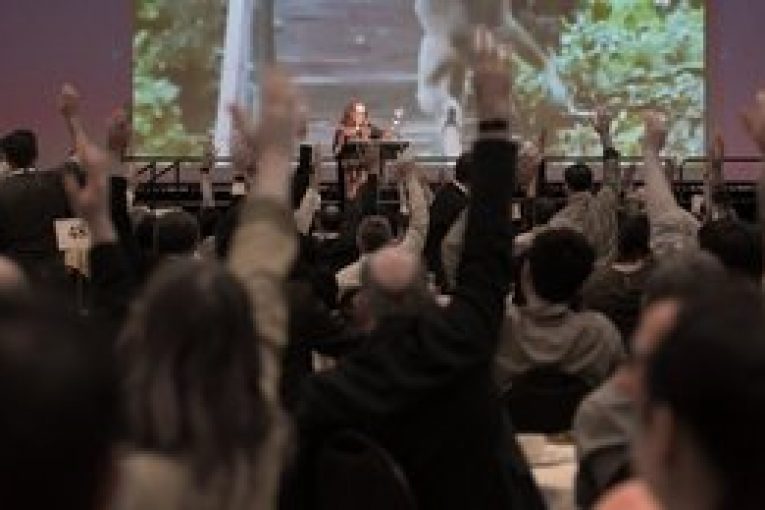 For the entrepreneurs and dealmakers who gather in Calgary during the first week in June, the currency that matters is connection.
What comes after is as expansive and varied as the conversations that take place.
Alberta Innovates is drawing startups, investors, thought leaders and trendsetters from around the world to Inventures, its second annual innovation conference in Calgary, June 5-7.
The catalyst behind the event is CEO Laura Kilcrease. Steeped in the success of SXSW she knew similar pivotal events were being staged from Helsinki to Tokyo and envisioned Inventures as a launch point to showcase Alberta as part of the emerging tech savvy circuit.
As a multifaceted conference, Inventures was initiated in 2018 with a twin purpose to coalesce the province's innovation community and to create the conditions for deal flow through informal networking, pitch events, and curated matchups of entrepreneurs and investors.
That vision will be on full display next month.
"Inventures is fast becoming the hotbed for tech stars with breakthrough ideas," said Kilcrease. "It's the place to make global connections, meet investors, and to gain first-hand knowledge of the incredible economic potential this province holds."
Click here for more information and to register.
This year's pitch competition drew more than 230 submissions from six continents, all vying for a total pot of $60,000. Sixteen of the final 30 are Alberta-based ventures. The judges are the who's who of the venture capital world, and include leaders such as Chinedu Enekwe, founding partner of AffinitiVC; Ha Nguyen, Vice President of McRock Capital, and Kate Shillo Beardsley, Partner at Upslope Ventures.
Inventures isn't just for entrepreneurs and innovators. The program features more than 200 leading thinkers and includes local CEOs alongside keynotes such Temple Grandin, Michelle Romanow, and Dr. Daniel Kraft.
Inventures partners with conferences, including the World Angel Summit generating the valuable "creative collisions" that maximize value for all attendees.
It is this novel approach that makes Inventures a hub of activity.
The conference does not follow the traditional model. The energy it creates spills out of the conference rooms. From startups demonstrating new applications and technologies to well-heeled investors, to art exhibits, speed pitch events and meetups, Inventures is a masterclass for tomorrow's leaders, and it is not bound in by walls.
You can bet the conditions to support dealmaking have been put into place.
Kilcrease and her team have worked hard to leverage the event so they can shine a spotlight on Alberta entrepreneurs. Selected through a competitive process, Alberta innovators are already booked to participate in private pitch sessions with a pool of veteran investors in Banff on the shoulder of the Calgary mainstage events.
"Inventures is a great magnet to draw leading start-ups to Alberta and showcase the outstanding support that Alberta provides to innovators," said Kilcrease. "And it also helps local entrepreneurs connect to capital and a global ecosystem of peers."
In the coming years, as we hear announcements about innovative companies that set up shop in Alberta, and local businesses that are making inroads around the world, we won't be surprised if the stories all seem to start the same way, with a connection made in Calgary during the first week of June.
Click here for more information and to register.
You can read more of the news on source