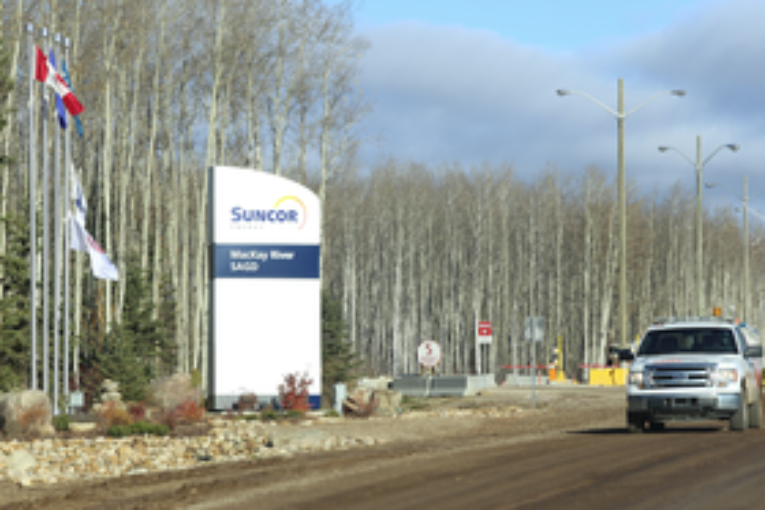 Suncor Energy is testing a variety of technologies to improve the efficiency of its oilsands projects.
One of the more unique projects underway is a test on whether using a downhole heater to preheat the reservoir prior to steam injection can shorten SAGD start-up times and use less steam.
The company has proposed a pilot to evaluate whether circulating hot oil through a closed loop (where the oil doesn't contact the reservoir) could serve as an alternative to an extended period of steam circulation during SAGD start-ups.
Steam would still be circulated in both the injector and producer wells at the end of the proposed pilot to establish well-pair hydraulic communication during the SAGD start-up stage.
Suncor also hopes the pilot will determine whether using a downhole heater to heat the reservoir prior to steam injection could boost peak oil output through improved conformance.
The company has applied to the Alberta Energy Regulator (AER) for permission to run the pilot for a maximum of 18 months at its MacKay River SAGD project, injecting a hot oil downhole heat exchanger in an injector well on one well pad.
Temperature and pressure data would be collected in the producer well. The data would be used to calibrate simulation models and to optimize the heating system to potentially allow Suncor to do a larger-scale pilot in the future.
The goal is to investigate the potential benefits of using the heater to pre-heat the reservoir prior to facility commissioning. Hot oil would be circulated through a closed-loop system where the oil isn't intended to contact the reservoir.
Suncor said it takes an average of two years after drilling and completing a well to commission surface facilities before circulating steam for SAGD start-up. The hot oil downhole heater would heat the wellbore region during this idle time. The idea is that SAGD start-up operation would be faster and need less steam.
The company also believes pre-heating the well with the proposed downhole heater could allow for a more even temperature distribution along the horizontal length. Ideally, enhanced conformance would lead to improved bitumen recovery and potentially higher peak production rates.
Suncor's preliminary reservoir simulation studies suggest it would take at least six months before the producer observes any significant heat from the injector. The company hopes to evaluate the downhole heater technology for six to 15 months of continuous heating.
After the heater is removed from the well at the end of the test, Suncor will update the AER on the results through its annual in situ oilsands performance presentation.
Read more about new oilsands technologies in the latest issue of Oilweek.
You can read more of the news on source