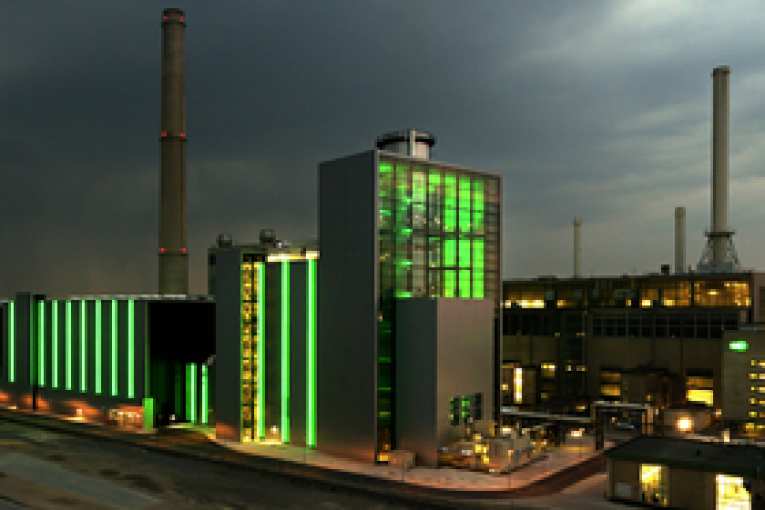 Siemens has declared its quest to achieve electrical efficiency levels of 63 percent, and eventually even 65 percent, from its new gas-fired turbine sets. But it can expect competition.
The Germany-headquartered turbine manufacturing giant said August 7 that testing and validation of advanced HL-class technology under real conditions at Duke Energy's Lincoln County site in North Carolina, USA. Siemens manufactures turbine sets in both Germany and the USA.
In a step up from its proven SGT-8000H technology, Siemens said its HL-class gas turbines combine a series of new but already tested technologies and design features with the best of past experience that is "clearing the way to efficiency levels beyond 63 percent with a mug-term goal to reach 65 percent."
"It took us 10 years from 2000 to 2010 to increase the efficiency of our combined cycle power plants [CCGTs] from 58 to 60 percent, a further six years to reach 61.5 percent in 2016 and now we are taking the next step to 63 percent and beyond," said Willi Meixner, CEO of the Siemens Power and Gas Division.
Hey dded that HL-class offers a simple-cycle ramp-up of 85 MW per minute, ideal for managing intermittency associated with "fluctuating renewables" generation. Its Fortuna CCGT, handed over to owner Stadtwerke Dusseldorf in January 2016, achieved net energy conversion efficiency of 61.5 percent.
Rival giant GE however said on June 17 that it had been recognized by Guinness World Records for powering the world's most efficient CCGT, achieving an efficiency rate of up to 62.22 percent at EDF's Bouchain plant in northern France. The turbine set was assembled at GE's plant in Belfort in eastern Fracne. GE also said the 605 MW CCGT can reach full power in less than 30 minutes, also making it ideal for managing grid intermittency.
Japan's Mitsubishi Hitachi Power Systems and rival part-Chinese-owned Italy's Ansaldo Energia also compete to supply high-efficiency CCGT systems.
You can read more of the news on source