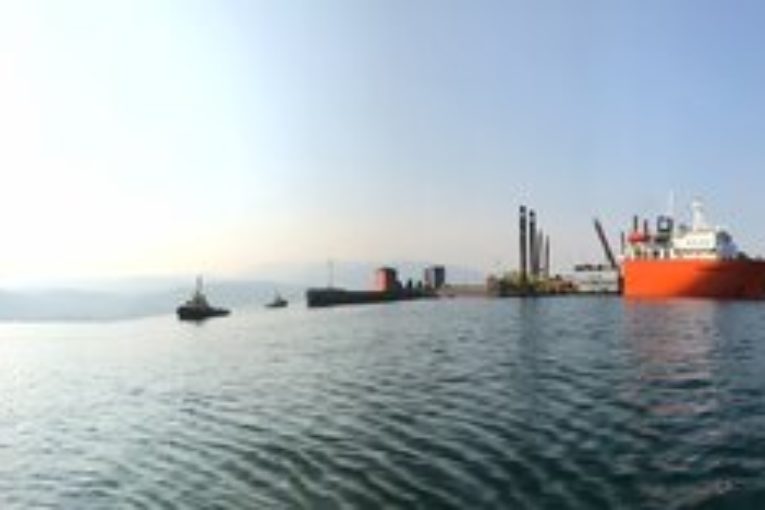 A 34,000-ton heavy lift vessel carrying barges for LNG Canada pre-construction work arrived in Kitimat harbour this week.
While a final investment decision has yet to be made by the project partners, summer site work is underway in order to keep the project on schedule should it go ahead. A decision is expected later this year.
The Transhelf Heavy lift vessel carried equipment required for dredging in order to prepare the existing port for larger vessels, LNG Canada said.
The company said it needs to needs to take advantage of a period of limited fish migration during the summer in order to complete the work.
Dredging is being executed by Boskalis, while Triton Haisla will conduct environmental monitoring, as well as crab and fish salvage.
You can read more of the news on source