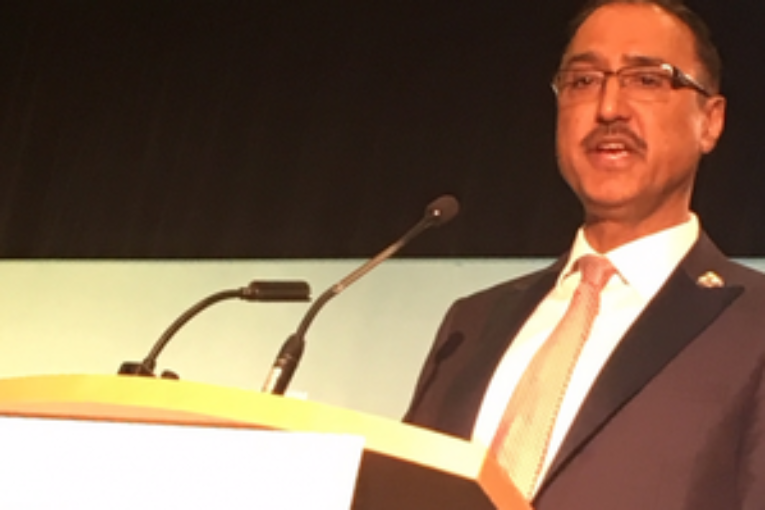 The federal government is taking advantage of the Clean Energy Ministerial conference it is hosting this week in Vancouver to make a series of clean energy funding announcements.
On Monday, Ottawa announced a new $30-million clean energy investment fund, and on Tuesday, Natural Resources Minister Amarjeet Sohi announced his government will invest $15.5 million in clean energy projects, three of them in remote First Nations communities that rely largely on diesel power.
The largest investment is $10.4 million in Haida Gwaii, B.C. The villages of Old Masset and Skidegate want to transition to 100% renewable energy. The funding announced Tuesday will be used to increase the power production from an existing hydro dam, and to install 2 megawatts worth of solar power and power storage.
Other funding announced Tuesday includes:
Sohi said that energy efficiency and conservation accounts for 25 percent of the greenhouse gas reductions his government hopes to attain as part of its Paris Agreement commitments.
"This is why we are investing in public transit," he said, noting that his government earmarked $1 billion in the last federal budget for energy efficiency initiatives.
As for renewable energy, Sohi said his government is investing in tidal power in Nova Scotia, solar power in Alberta and "developing Canada's first geothermal power station in Saskatchewan."
He also noted that, when the Liberals formed government in 2015, in New Brunswick there wasn't a single charging station in the province for electric vehicles.
"Today, it has a province-wide network," he said.
You can read more of the news on source