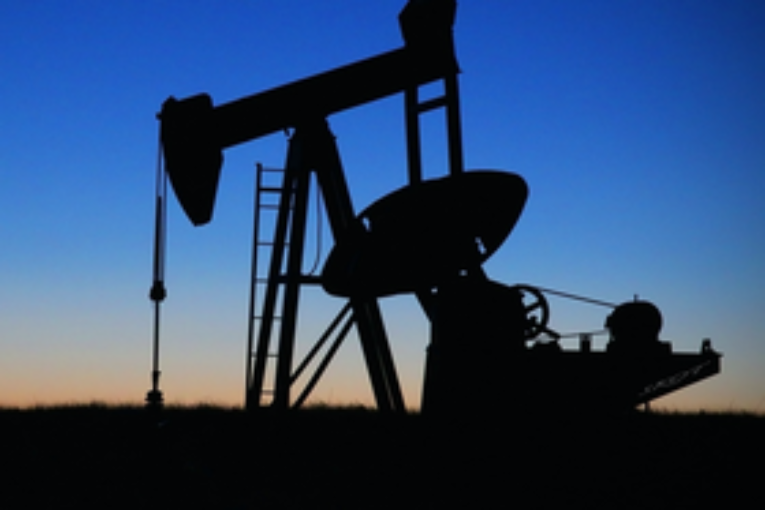 Oil held near $20 a barrel as Saudi Aramco's output surged above 12 million barrels a day, but Russia said it would refrain from further production hikes.
Crude futures in New York were little changed Wednesday, following a record decline in the first quarter. While state-run Aramco's oil supply has surpassed 12 million barrels a day and is ticking higher, Russia said it won't lift output as it's not profitable to do so, according to a government official familiar with the country's plans.
The declarations follow a flurry of U.S.-driven diplomacy with President Trump speaking with Russian and Saudi leaders in an attempt to bolster prices, though the former OPEC+ allies have no plans to talk to each other, the Kremlin said.
Any agreement to cut output would likely be too late and would fall short of the loss in consumption globally, according to Goldman Sachs Group Inc. The market is grappling with a bumper oversupply, while Vitol SA, the world's largest independent oil trader, says demand is set to fall by as much as 30 million barrels a day in April. As the glut grows, industry data signaled that U.S. oil stockpiles are set for their biggest weekly increase since 2017.
"I do think both Russia and Saudi Arabia will be forced to cut back production, not because there's a deal or they're talking, but because of market forces," Amrita Sen, chief oil analyst at Energy Aspects said in a Bloomberg TV interview.
Prices
Russia's decision to not hike output further highlights the stress that producers are under the world over. Ecuador cancelled an offer to sell almost 3 million barrels of oil this week, while key North Sea crude grades have been trading at their lowest levels in a decade.
"With a collapse in demand it is likely proving more and more difficult to place barrels, notably for Russia which has a large European base," said Harry Tchilinguirian, oil strategist at BNP Paribas.
© 2020 Bloomberg L.P.
You can read more of the news on source