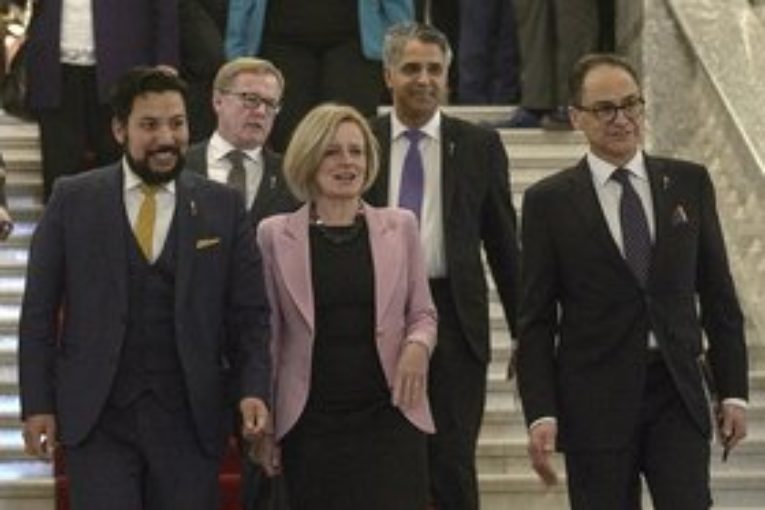 Here are some of the best news quotes from last week's coverage in the Daily Oil Bulletin:
Alberta Premier Rachel Notley had strong words for her Quebec counterpart Francois Legault, who recently voiced his opposition to any idea of renewed talks on the Energy East Pipeline, as it would carry "dirty energy" from Alberta.
"When it comes to what we've been hearing out of Quebec it is very frustrating and there is a high level of hypocrisy that I think most Canadians are growing increasingly frustrated with right now.
"I would say to the Premier of Quebec that he just needs to get off his high horse, he needs to look [at] what's in the ground and he needs to understand that not only is our product not dirty, but it actually funds the schools, the hospitals, the roads and potentially even some of the hydroelectricity infrastructure in Quebec.
"We need there to be a more consistent and less hypocritical approach taken to these matters in this country."
Athabasca Oil Corporation CEO Rob Broen said the company is supportive of Alberta's mandated oil production cuts, but it's not enough to boost the company's outlook for 2019. It is cutting its capital spending by 50 per cent compared to 2018, and reducing head office staff by 25 per cent.
"While we are encouraged by the recent short-term steps taken by the Alberta government, significant damage has already been done to both the Canadian economy and investor confidence.
"The sector is still a long ways away from permanent solutions. Our governments, both federally and provincially, need to prioritize long-term projects to ensure access to new end markets and to maximize value for Canada. This environment has forced us to make several challenging decisions to ensure our resiliency as a company."
Malaysian state oil company Petronas is committed to developing its Montney acreage, said vice-president Dennis Lawrence — and it is focused on doing it by making step changes in operating efficiencies, leveraging technology data and artificial intelligence.
"We are well down the path on remote operations, centralized control rooms, piloting some of that stuff and we are certainly looking forward to scaling that up across our entire operation. It is clearly the wave of the future and we intend to be part of that."
Deron Bilous, Alberta's Minister of Economic Development and Trade, expects strong response to the province's call for proposals to build a new oil refinery.
"From our experience with the success of our petrochemical programs, we know there's tremendous awareness and interest in Alberta. I can tell you that from my travels throughout Canada and Alberta, there is interest in building a refinery here in Alberta."
Mikisew First Nation chief Archie Waquan said that a new Alberta wildland provincial park that will be created as a result of Imperial Oil, Cenovus Energy and Teck voluntarily relinquishing oilsands leases is"an important first step towards reconciliation and an initial milestone on the way to implementing the Nikechinahonan framework, which is the vision of Mikisew Elders and community that is critical to our cultural survival."
"It shows that positive things can happen in Alberta when industry and government listen to First Nations," he said.
You can read more of the news on source