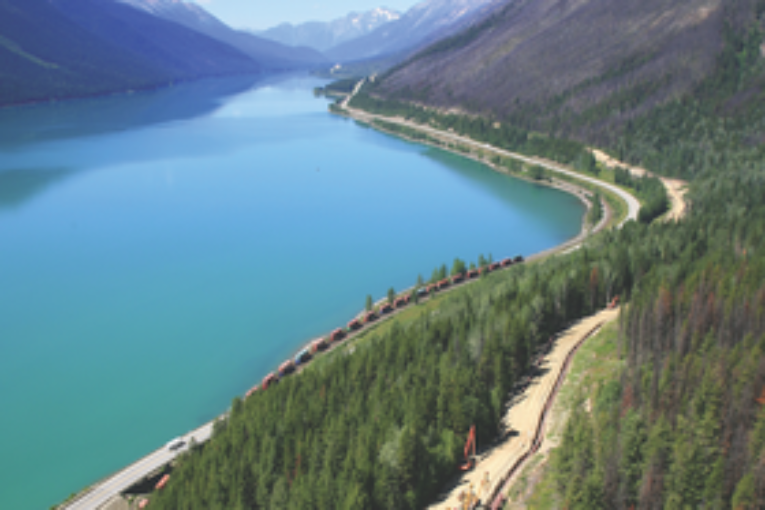 As Kinder Morgan Canada prepares to start construction this September on the 590,000 bbl/d Trans Mountain Pipeline expansion project, known as TMX, the company is marking a decade since the last time the system underwent major growth.
The Anchor Loop project expanded Trans Mountain, which was built in the 1950s to connect Alberta oil production to tidewater exports of BC, by installing about 160 kilometres of new line and two new pumping stations. The majority of this pipe was placed adjacent to the existing system.
The expansion increased transmission capacity by 40,000 bbls/d to its current nameplate of 300,000 bbls/d.
The regulatory application for Anchor Loop was filed with the National Energy Board in February 2006, shortly after Kinder Morgan acquired previous owner Terasen Inc. NEB approval was granted in October of the same year, and construction began in August 2007.
At the time, the Trans Mountain Pipeline was facing capacity constraints and had been oversubscribed for many years — much as is the situation today.
What is not the same today is the length of the approval process for TMX — Kinder Morgan applied for the 590,000 bbl/d capacity build in 2013 and received the federal go-ahead in November 2016. Opposition groups, now including the BC government, continue to seek its halt.
Kinder Morgan said in 2007 that Anchor Loop had been deferred for as long as possible given its location largely within the Jasper and Mount Robson National Parks.
The project was completed in 2008, and the company went on to win an Alberta Emerald Award recognizing environmental leadership and excellence for its construction.
Kinder Morgan says the lessons from Anchor Loop will inform development of the $7.4-billion TMX project.
"The success of Anchor Loop was a collaborative effort between many experts and professionals who shared the same core value of protecting the environment, many of them who are also part of the TMX team," Kinder Morgan's Greg Toth, who led the Anchor Loop project and will also lead the expansion, said in a corporate web Q&A about the anniversary published this week.
The BC government recently announced it would seek intervenor status in a legal challenge that will soon be heard over the NEB's approval of TMX. The case may not be strong, however, because ultimately interprovincial pipelines fall under federal jurisdiction, and Ottawa has already approved.
"They said they would use every tool in the toolbox to fight this, and what's left in the toolbox? There's no power drill and no jackhammer. There's only a little screwdriver in there," Werner Antweiler, associate professor at the University of BC's Sauder School of Business, recently told Business in Vancouver.
You can read more of the news on source