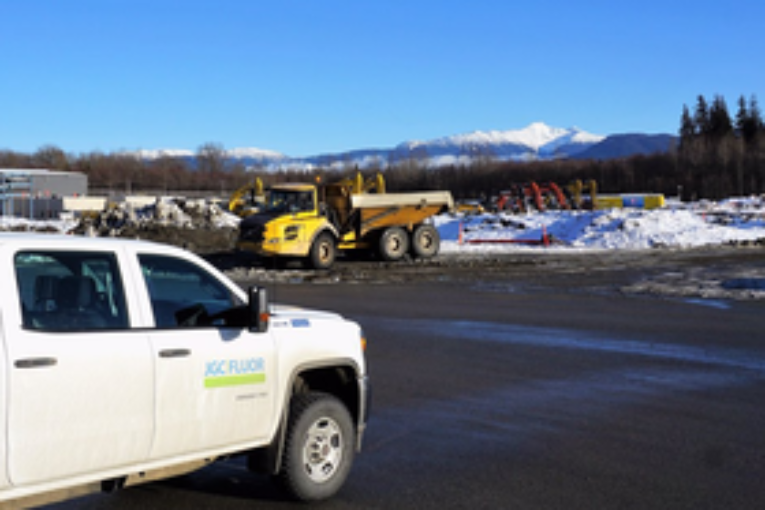 Crews and equipment from the JGC/Fluor joint venture are on site in Kitimat, B.C. starting work on the LNG Canada project, with the group Together4LNG posting a new photo of activity this week.
JGC/Fluor mobilized to the site in November, followed by the start of site clearing for the $40 billion export facility.
Japan's JGC Corporation and Texas-based Fluor were awarded the engineering, procurement and construction contract for the project in April 2018.
Fluor says the joint venture leverages JGC's extensive experience of LNG projects worldwide, as well as Fluor's expertise completing mega-sized projects in North America.
The contract is worth US$14 billion, according to a report by Nikkei Asian Review.
JGC and Fluor will be responsible for directly hiring the majority of the thousands of skilled workers required during the five-year constitution period that is now in its early stages.
"Game on at #LNGCanada: Fluor Canada announces that work has begun on the JGC Fluor joint venture project at Kitimat. Crews and equipment are on the site," the Together4LNG group posted to Twitter on Friday.
Shell and its partners in the LNG export project, Petronas, PetroChina, Mitsubishi and Kogas, announced their positive final investment decision in October 2018.
You can read more of the news on source