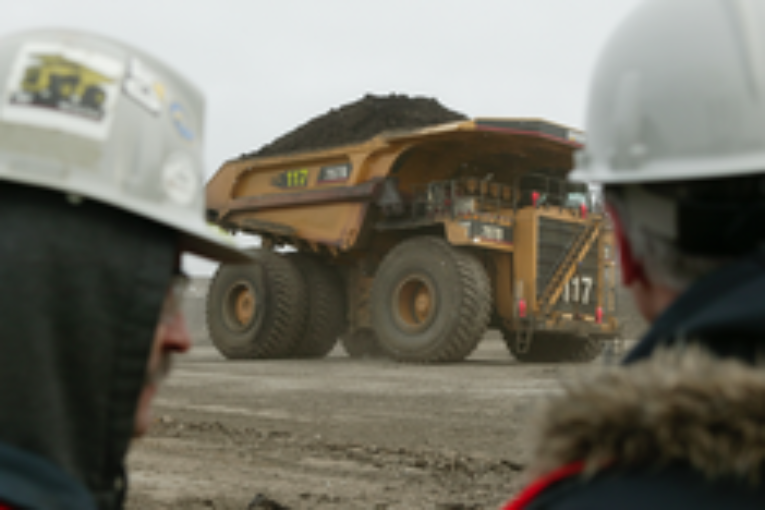 The CEO of Imperial Oil says the company continues to build confidence in the use of autonomous technology on the huge 400-tonne haul trucks at its Kearl oilsands mine.
Imperial started piloting the technology with one hauler in June 2018 and expanded that through last year.
"Most recently, the big news is we received regulatory approval for a ramp-up in full fleet conversion. So, we will be expanding autonomous fleet today from today's eight vehicles to about 20 or so over the course of 2020," Rich Kruger told analysts on Friday during Imperial's first quarter results call.
"By the end of the year 2020 or early 2021, I would expect that we will be in a position to make a final decision on the conversion to full autonomy. If we do that…sometime in 2022 by year end, we would maybe anticipate that, that could be 75 to 80 trucks or so at that point in time."
Kruger added that Imperial continues its workforce engagement plan around autonomous technology, and testing programs for all oilsands operating conditions.
"We've made excellent progress on this work over the last six months, and continue to build confidence in the technology and developing the required suite of operating procedures that would go with the 12 months of operating conditions you would see in a Northern Alberta mining operation," he said.
"Our evaluation is also solidifying the cost savings potential of indeed more than $0.50 a barrel. I'm quite excited about this work. The team is doing a great job. We'll continue to expand it and it's yet another example of technology helping enable and lower supply costs in the oilsands."
Suncor Energy recently started transitioning the second of its three operated oilsands mines to autonomous hauling, with the largest driverless Komatsu truck in the world going into commercial service at Fort Hills.
The company piloted autonomous haulage systems for over two years before initiating the commercial roll out of this technology across its fleet in January 2018.
The first of its three operated mines, North Steepbank, became fully autonomous operational in Sep. 2018.
You can read more of the news on source