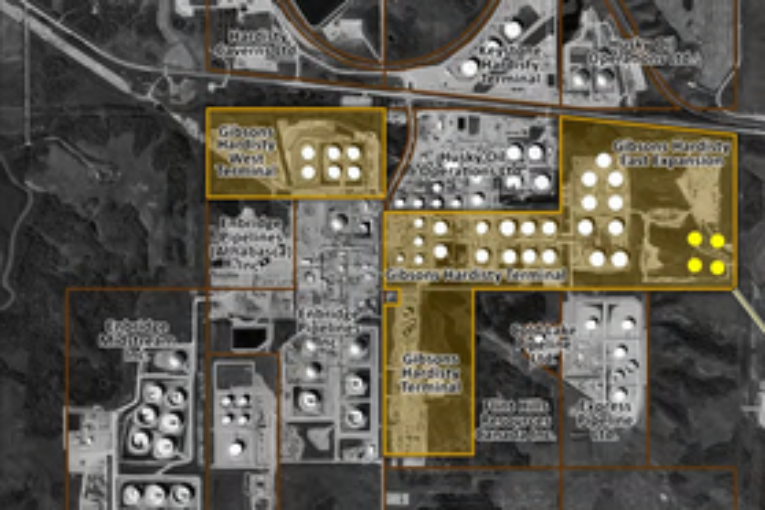 Gibson Energy's divestitures of non-core assets may come "sooner than originally anticipated," according to GMP FirstEnergy.
Gibson's biggest shareholder, M&G Investment Management Limited of London, with 19.4 per cent of Gibson's shares, urged the Calgary-based midstreamer to shed non-core assets and use the proceeds for its core infrastructure business and to reduce debt.
The investment firm has been pressuring Gibson to divest non-core assets and optimize its capital structure for the last two years.
In response, Gibson sold its industrial propane business for $435 million in the first quarter, helping to reduce its long-term debt by 25 per cent.
But the investment firm was still disappointed by the pace of progress so, in a public letter, it requested that Gibson sell its Moose Jaw refinery and all trucking not associated with the core infrastructure business. It also suggested the sale of the company as an option to maximize shareholder value.
To better align Gibson with M&G's focus, it brought on Steve Spaulding as president and CEO in June.
Spaulding, who has more than 25 years of experience in the midstream space, began reviewing the business portfolio and took "decisive action" to divest Gibson's non-core U.S. Environmental Services business by year end.
He also stated his intent to drive organic growth in Gibson's core oil infrastructure business and improve asset returns "through a renewed customer emphasis."
In 2018, Gibson expects infrastructure will account for fully 75 per cent of its profit, the majority of which will come from secure, long-term, fixed-fee contracts.
While the M&G letter may have served as an additional spur to action, GMP FirstEnergy believes it could also have a downside.
"Due to the publicity attached to the dialogue, Gibson has now forfeited some of the anonymity that it could have benefited from if it deployed its strategy privately," the Calgary-based investment bank said this week.
"Management may feel pressured to follow through with M&G's requests, even if the market for asset sales may not be optimal."
On the plus side, M&G seems to have trust in Gibson's management team and Gibson's management "is likely to follow through with some of M&G's requests," GMP FirstEnergy said.
You can read more of the news on source