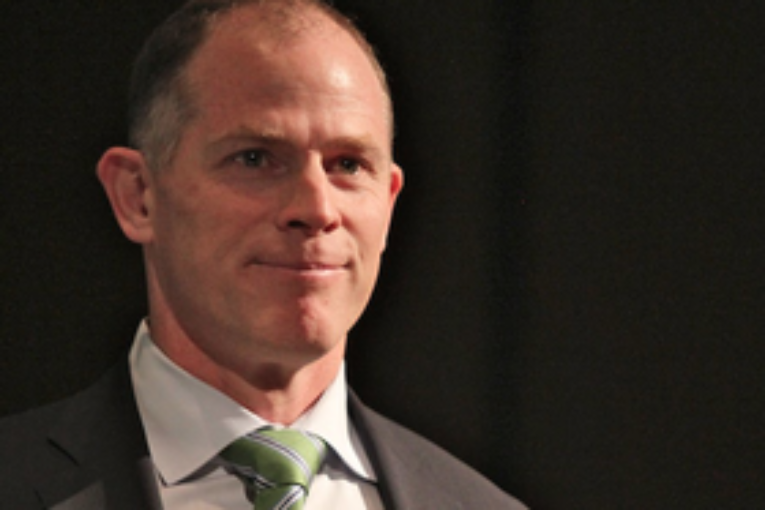 The former CFL linebacker who has led Canada's Oil Sands Innovation Alliance (COSIA) since its inception in 2012 is stepping down.
The organization currently has 10 core members that represent approximately 80 percent of oilsands production.
Under the leadership of Dan Wicklum, COSIA has become "a globally unique hub where companies have redefined what it means to collaborate to improve sector environmental performance and sustainability," said a statement released on Friday morning.
After playing with the Winnipeg Blue Bombers and Calgary Stampeders in the late 1980s and early 1990s, Wicklum pursued a PhD in aquatic geology from the University of Montana.
Before COSIA he held various senior positions for Environment Canada and Natural Resources Canada including Director General of Wildlife and Landscape Science and Director General of Water Science and Technology.
COSIA said that under Wicklow's leadership, its portfolio of projects has delivered 981 technologies valued at $1.4 billion, "which has resulted in meaningful progress to reduce impacts to water, air and land."
Wicklum said he is leaving COSIA at an opportune time as the organization has just laid out a new plan for the next five years.
"COSIA has just completed a strategic planning process that will see it accelerate innovation in key areas and step up its communications efforts. The proposed plan is intended to chart the course for the next five years, which provides an excellent opportunity for me to leave the organization on extremely solid footing and gives me the opportunity to pursue other interests," he said.
Wicklum's final day at COSIA will be February 15, 2019.
You can read more of the news on source