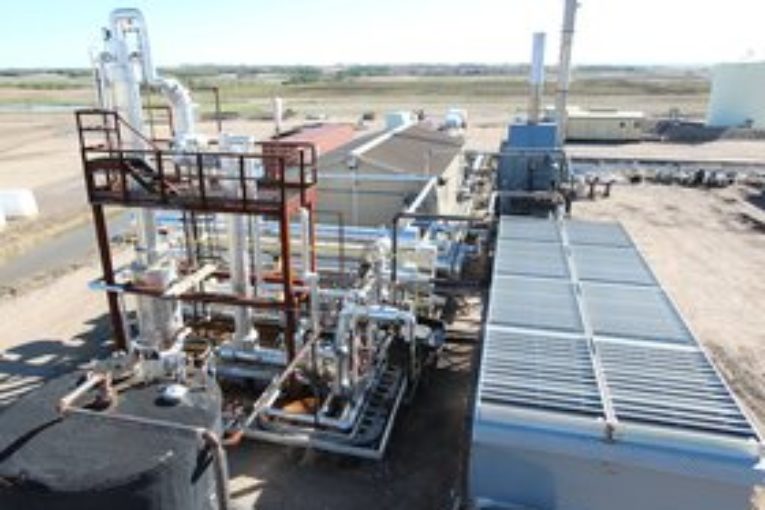 Like other thermal oilsands operators, Cenovus Energy is testing a variety of downhole technologies to cut costs.
Its work on diluent reduction could have a massive impact.
The completion of engineering designs this year will give Cenovus a better idea of the next step toward commercializing a process to take away the need to mix costly lighter hydrocarbons with its bitumen to get it to a thinned pipeline spec. The company has been testing the system intermittently since 2014.
Speaking at the company's investor day conference, executive vice-president Harbir Chhina said Cenovus has tested both Foster Creek and Christina Lake production at a 1,000-bbl/d technology pilot facility.
The Cenovus executive didn't name the technology provider or the process, but a funding announcement earlier this year from Sustainable Technology Development Canada linked Cenovus Energy as the research partner of Fractal Systems, a company currently developing a diluent reduction technology at a 1,000 bbl/d pilot facility near Provost, Alberta.
Chhina said for every barrel of bitumen the company produces, it has to be blended with 0.4 barrels of diluent to meet pipeline specifications of 19 degrees API gravity and 350 centistokes viscosity.
"That gives us 1.4 barrels of blend that we need to transport. That's very expensive…We expect we'll spend in excess of $2 billion just on diluent," Chhina says, using a rough estimate for 2017. "So we pursued this technology to reduce the amount of diluent we need to use."
He said the pilot plant heats the diluted bitumen to about 400 degrees Celsius and subjects it to 3,000 pounds per square inch of pressure. It is then instantly depressurized, which helps break the molecules, thereby reducing viscosity.
However, the process creates olefins, which refiners don't like, so hydrogen is used to remove the olefins, Chhina said.
"The end result of all of this is that 1.4 barrels becomes 1.2 barrels, and it can be transported by pipeline. So you save 50 per cent of the diluent."
Reducing diluent requirements by 40–50 per cent would reduce costs by $3–$5/bbl, the company estimates.
The process would reduce the total volume being transported via pipeline by about 15 per cent, since there would be less diluent per barrel of bitumen shipped.
It would also reduce the total acid number (TAN) of Cenovus's oil to 0.5, thereby creating a higher-value product. "Most of the blends that we produce today are closer to a TAN of one," Chhina said.
"This technology is scalable—anywhere from 5,000–10,000 bbls/d to 100,000 bbls/d."
Read more about oilsands technology development in the latest issue of Oilweek.
You can read more of the news on source